Nonfarm payrolls to be released at 8:30 am ET, release here
Federal Reserve Chairman Powell gives a speech at 10:15 am ET, watch here
S&P 500 futures up 30.25 points in pre-market trading to 2,478.00
The House in Congress passed two bills to reopen government.
Keep an eye on the Tweeter feed.
The S&P 500 level of 2,460 is seen as key.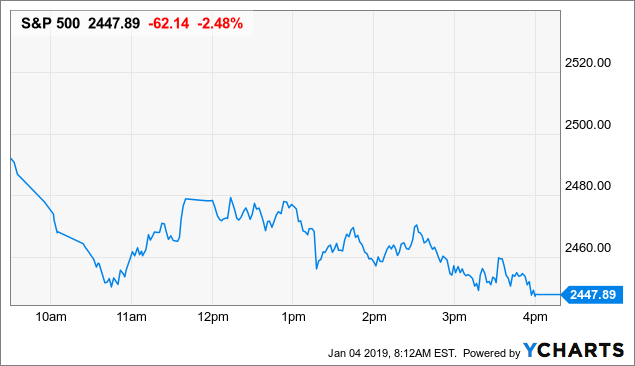 The S&P 500 index tested and broke the 2,460 level, but this morning S&P 500 futures have rebounded higher. Time will tell if the 2,460 level holds.
Disclosure: I am/we are long SPY.
Additional disclosure: Long S&P 500 index, may use put or call options to adjust exposure.