A strategy I like to use for swing trades is to find previously hot groups and wait for pullbacks and new setups to arise from new bases. Often, even if relative strength has faded, you can get at least a test of the prior price highs. Refiners are a great current example of this.
As gas futures have pulled in, gas prices haven't flinched in my neck of the woods. Also, it appears oil and gas may have bottomed as well. Perhaps it's a catalyst to get these stocks going. Let's take a look
Oil apparently has had a false breakdown of the symmetrical triangle forming since last fall.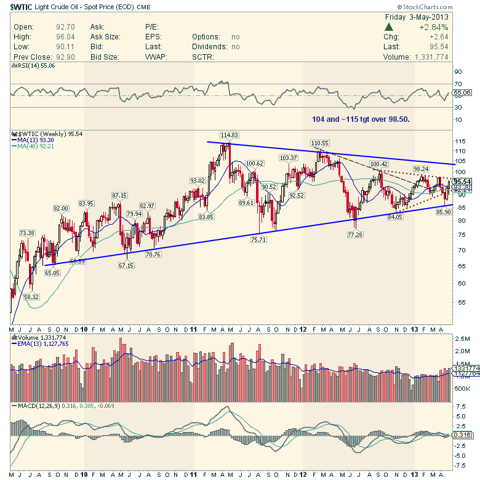 We can also see a double bottom breakout in Gas fund UGA. (Gas futures have not broken the similar pattern yet)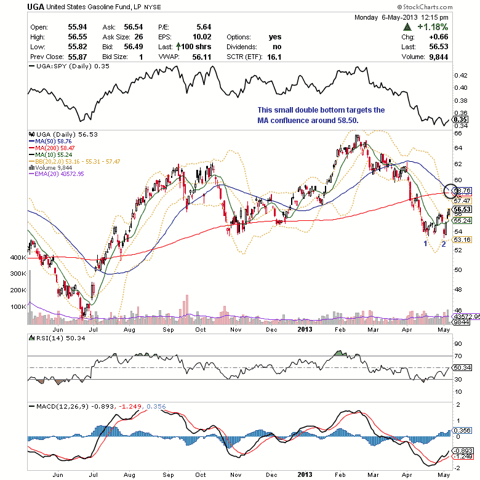 Alon is a relatively unknown refiner. It sports a bullish head and shoulders bottom targeting 20 over 17.80.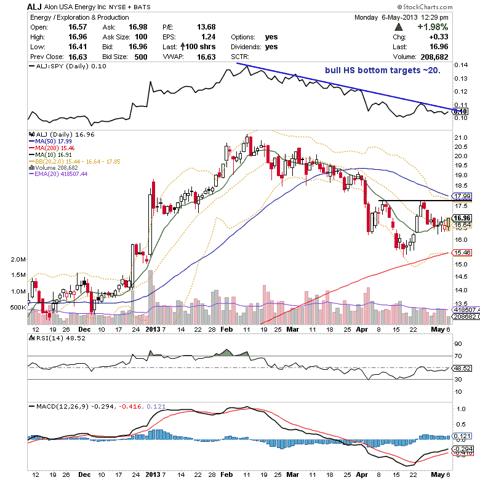 The Valero chart is also sporting a bullish head and shoulders pattern. Over the neckline at 39 we can target the old highs at 44.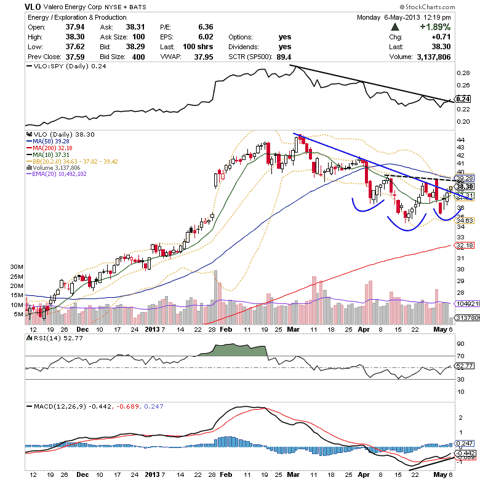 As you can see there is opportunity here. Whether it pays off...who knows. Good luck out there!
Disclosure: I have no positions in any stocks mentioned, but may initiate a long position in VLO, ALJ over the next 72 hours.