Some of the top asset managers in the world laid out there favorite investment ideas today at the Sohn Investment Conference. I've compiled some long term charts to provide some technical perspective. I tried to focus on longer term upside price targets to accompany the value theses. I must say a lot of these charts look pretty attractive for long positions!
Most of the picks and commentary are from the Stocktwits stream of Phil Pearlman. Phil, if you're reading this; thanks for keeping us in the loop with the great commentary today!
Kyle Bass mentioned DXM as a potential 5 bagger in three years! Given today's exit from a long term base, a 1-3 bagger certainly seems possible.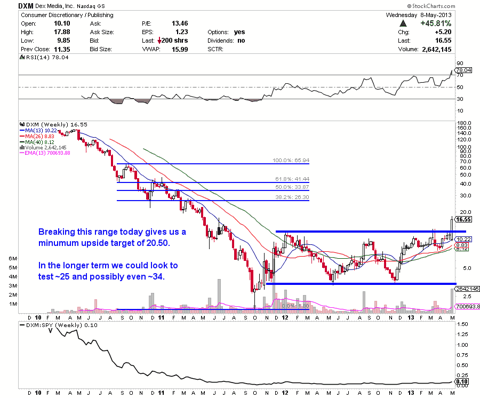 Keith Meister mentioned LVLT and TWTC as unheralded data plays.
LVLT looks very attractive at these levels. I would argue this is the best pick to place money in. The long term move hasn't even started.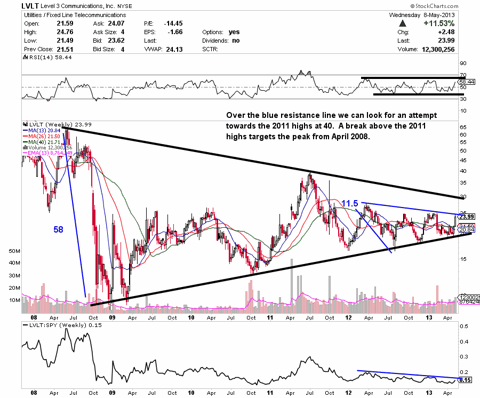 TWTC - I find it pretty interesting Keith's target of 38 lines up precisely with this charts highest target!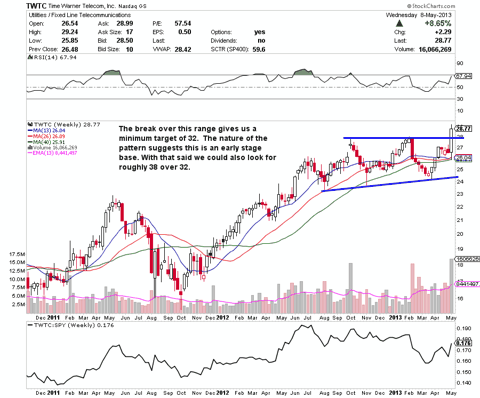 Steve Eisman's presentation focused on housing and real estate. He mentioned housing plays such as LEN, PHM and SPF. He also mentioned plays like OCN, FOR and CLNY
SPF is in a long term uptrend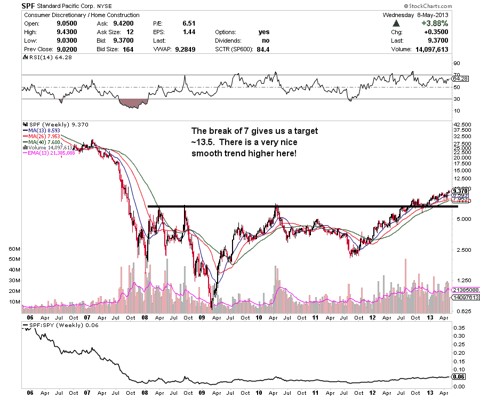 CLNY is also in a long term uptrend with very little distribution. This isn't my favorite as the chart is approaching a RSI resistance line.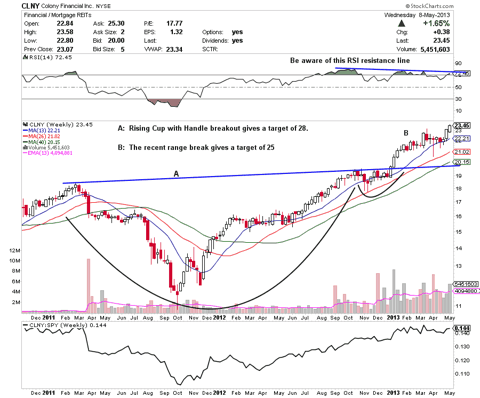 OCN is a beautiful long term chart. It was such a winner last summer and there hasn't been much selling at all. Folks are still long and looking for much more. Eisman believes this is totally mispriced and it's safe to say the owners of the stock think so as well.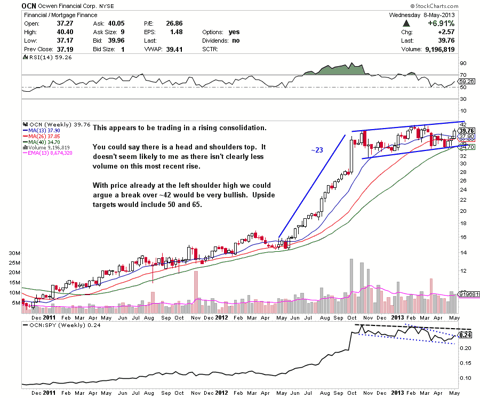 David Einhorn pointed out this fabulous looking Oil States International (NYSE:OIS). He slapped a fair value target of 118 on it. The chart says we can look for a bit more than that.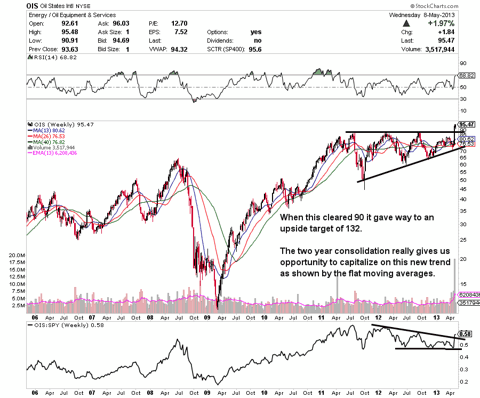 Tor Olav Troim spoke highly of all things ocean! He likes shippers and this deep sea oil driller SeaDrill (NYSE:SDRL).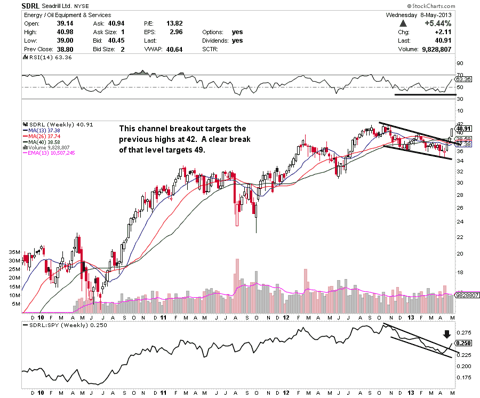 Just a reminder, you can take part in the Sohn Conference Text to Pledge campaign for Pediatric Cancer Research by texting SOHN and your pledge amount to 55678.
Remember that none of these charts are recommendations, predictions or guarantees. I just wanted to add some technical perspective to all the great fundamentals discussed today.
Disclosure: I have no positions in any stocks mentioned, and no plans to initiate any positions within the next 72 hours.