Good Morning,
As I posted on Friday, be aware of the multitude of data that is to be released this week. Macro events such as European elections, European austerity and the FOMC may take center stage and give us some "guidance".
Technically, the SPX is back at 1360. It has been in a 1360-1390 range and it seems like just a few days ago, we were at 1390. So a 30 point range for 13 trading days is actually a 2.2% trading range. Trading ranges can provide trading opportunities and if you want to learn more about those opportunities, please join me Wednesday evening for the IBFX webinar titled: "Rangebound Trading Opportunities"
Moving into the charts, let's start with forex and a pair showing very much a range, the EUR/USD: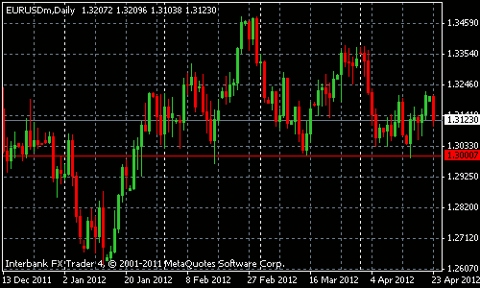 Next up is another range bound pair, the USD/CAD. You know that I have been talking about it as it has been oscillating in a 2 penny range for months. We approached the top of the range today as equities and oil traded lower: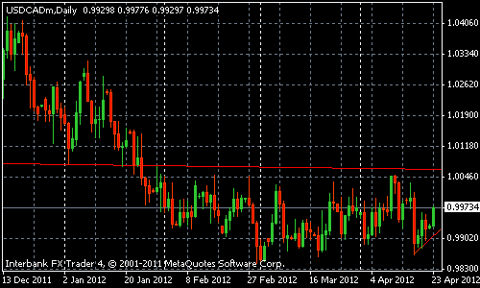 The next chart of the USD/CAD shows the past few days, where it found support at .9900 and moved higher: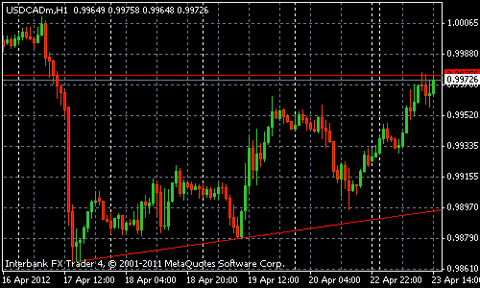 Moving into equities, let's take a look at an ETF that acts as a "leader". The Financials (NYSEARCA:XLF) are looking to make a lower low (as is the SPX), which would change the "sequence" and could potentially put us in a downtrend: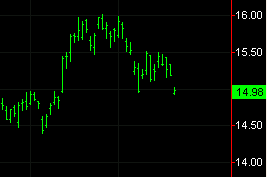 Another ETF that has a chart that is hard to decipher, but is getting closer and closer to old support at 3.00 is natural gas (NYSEARCA:GAZ):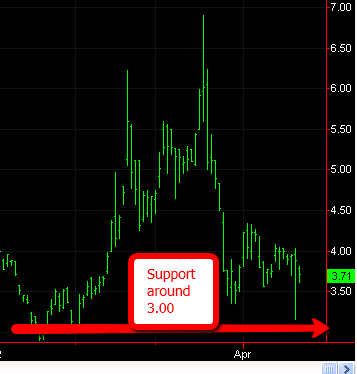 It should be a volatile week, so make sure you trade appropriate size if trading ranges do in fact pick up.
Happy Trading and Be Environmentally Cool
Coach Brian
Disclosure: I have no positions in any stocks mentioned, and no plans to initiate any positions within the next 72 hours.