Report #2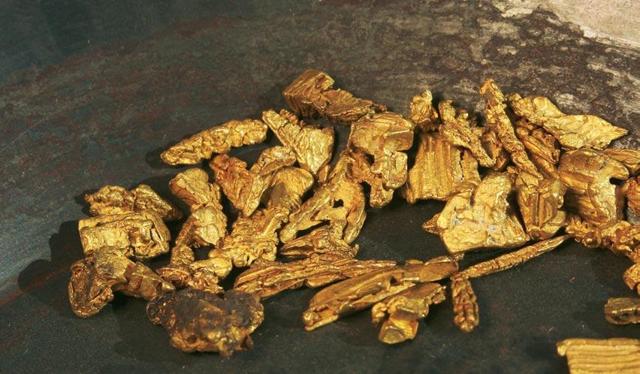 With approximately 20 million shares and a current market capitalization of $7 million CAD, Bravura Ventures Corp. (CSE: BVQ) (OTCPK:BRVVF) has aligned itself with Golden Predator Mining Corp. (TSX.V: GPY) (OTCQX:NTGSF). Today, Bravura has announced to option up to 90% of the high-grade Grew Creek Project in the prolific Watson Lake Mining District in southeast Yukon, Canada, with grades as high as 132 g/t gold and 907 g/t silver.
Since 2010, Golden Predator has drilled 70 holes over 19,000 m and was able to demonstrate extremely high-grade gold mineralization over remarkable lengths, such as 68 m @ 5.96 g/t gold(at 32 m depth), 146 m @ 1.72 g/t gold (at 40 m depth) and 92 m @ 2 g/t gold (at 60 m depth). At depths of 130 m, drilling showed 47 m @ 3.78 g/t gold.
For comparison: Gold Standard Ventures Corp., which Rockstone introduced as early as 2011, recently assayed as much as 126 m @ 3.95 g/t gold (at 165 m depth) at its Nevada project and currently enjoys a market capitalization in excess of $700 million CAD.
In fact, Grew Creek has strong similarities with the large and high-grade epithermal gold deposits in Nevada, such as the Midas Mine (+5 million ounces of gold @ ~17 g/t gold). William Sheriff, Golden Predator's Chairman, once said:
"Being in the Yukon is like being in Nevada when the Carlin trend was identified but knowing what is coming. If you see the potential and know what is possible, how much of this would you want?"
Bravura's highly experienced management team around CEO Greg Burns already proved a few weeks ago with the acquisition of the Musgrove Creek Gold Project in Idaho, USA (see Rockstone Report #1 here) to be capable of acquiring world-class gold projects for immediate development. An increased newsflow in the upcoming weeks is anticipated as exploration has already started at Musgrove Creek.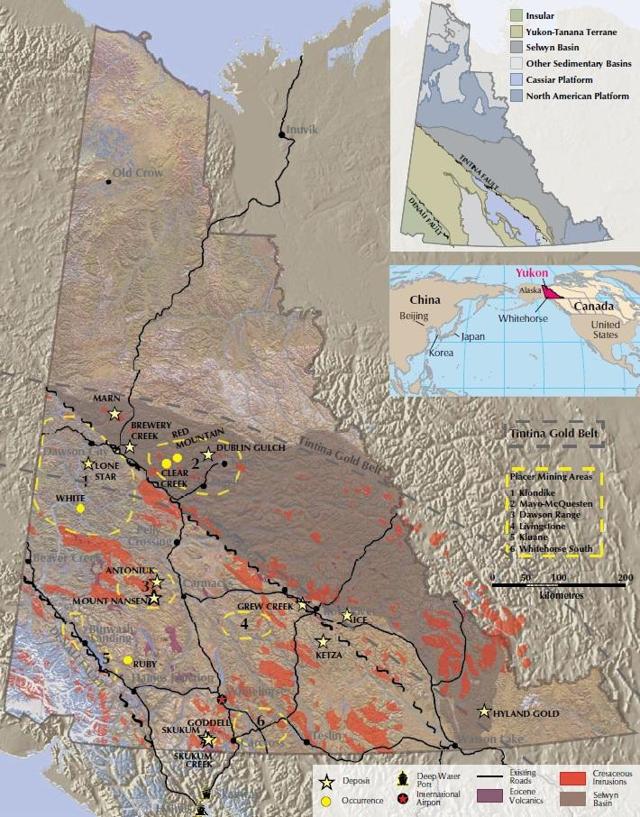 Source: Canada's Yukon Gold (Yukon Geological Survey)
The question may arise why reputable Golden Predator is not advancing this world-class project on its own or why they haven't sold it against shares to a large capitalized gold senior but to Bravura with a market valuation of $7 million CAD.
As a matter of fact, the Yukon developer Golden Predator has put its focus on the reactivation of the past producing Brewery Creek Gold Mine as well as the 3 Aces Gold Project. In order to add value for its shareholders and get the Grew Creek Project advanced as well, the company has chosen Bravura with good cause.
Grew Creek has been sold predominantly against shares of Bravura: 2 million shares in the first 3 years plus 6% of all issued and outstanding Bravura shares in the years 4 to 6. Therefore, Golden Predator will own a significant stake in tightly held Bravura and thus will participate substantially in case of Bravura being successful in due course. This not only means that Golden Predator is convinced by Bravura's management team but that it represents the perfect vehicle to provide its shareholders with a long-term added value with strong appreciation potential.
In other words, a world-class project like Grew Creek provides significantly more upside to a small capitalized junior like Bravura than selling it to an already large capitalized senior.
Bottom-line: Thanks to excellent infrastructure in the Watson Lake Mining District, existing cooperation agreements with First Nations, the property's close proximity (900 m) to the Campbell Highway and a power line running across the property, the advanced-stage Grew Creek Project offers significant development potential and upside for its new operator, Bravura. Rockstone is looking forward to covering the upcoming progress at Bravura's gold projects in the Yukon and Idaho.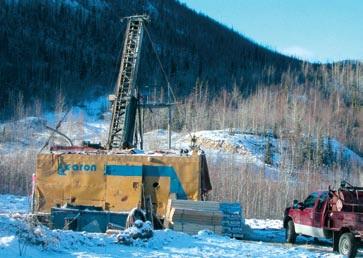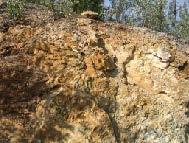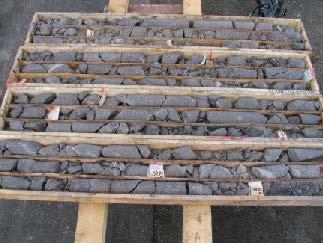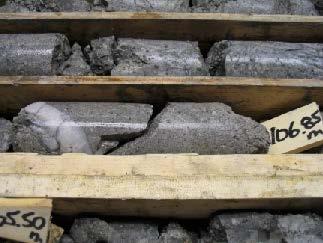 Although a significant amount of drilling has been completed by Golden Predator since 2010, no resource estimate has been published. Bravura could delineate a maiden NI43-101-compliant resource estimate without any additional drilling, whereas it is anticipated that Bravura will start an extensive drill program in order to further define and expand the known deposit and to test other highly prospective targets on the large property.
Highlights from the Carlos Zone (drill assays from Golden Predator):
• 68 m @ 5.96 g/t gold (at 32 m depth), incl. 4 m @ 63.15 g/t gold and 344 g/t silver
• 146 m @ 1.72 g/t gold (at 40 m depth), incl. 3.1 m @ 17.93 g/t gold, 32 m @ 2.8 g/t gold and 15.7 m @ 2.9 g/t gold
• 76 m @ 2.22 g/t gold (at 24 m depth), incl. 2 m @ 15.55 g/t gold
• 76 m @ 1.97 g/t gold (at 24 m depth), incl. 6 m @ 8.49 g/t gold
• 60 m @ 1.86 g/t gold (at 40 m depth), incl. 2 m @ 22 g/t gold
• 24 m @ 3.24 g/t gold (at 216 m depth)
• 78 m @ 1.2 g/t gold (at 26 m depth)
• 92 m @ 2.02 g/t gold (at 60 m depth), incl. 44 m @ 3.09 g/t gold
• 98 m @ 1.83 g/t gold (at 55 m depth)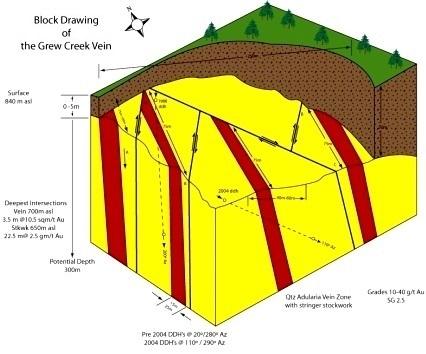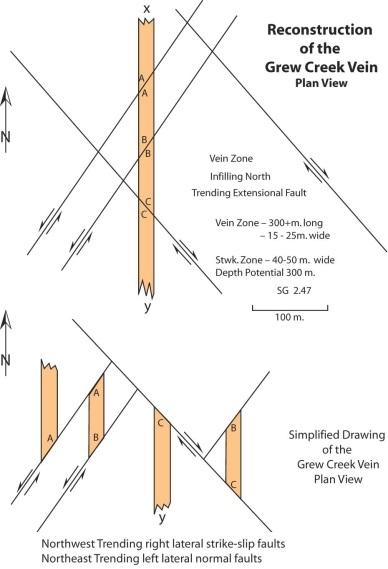 East and west of the Carlos Zone, numerous other exploration targets exist with the potential to discover near-by, high-grade gold deposits:
Rat Creek (1 km east)
Tarn Zone (2 km east)
Knoll Zone (3 km southeast)
Maverick (7 km west)
Km 410 (15 km west)
3 km southeast of the Carlos Zone is the Knoll Zone, where preliminary drilling assayed 12 m @ 0.54 g/t gold (at 68 m depth), 48 m @ 0.34 g/t gold (at 48 m depth) and 8 m @ 0.3 g/t gold (at 10 m depth) incl. 18 m @ 0.3 g/t gold (at 76 m depth), and thus provides significant exploration potential to discover near-by high-grade zones with renewed drilling.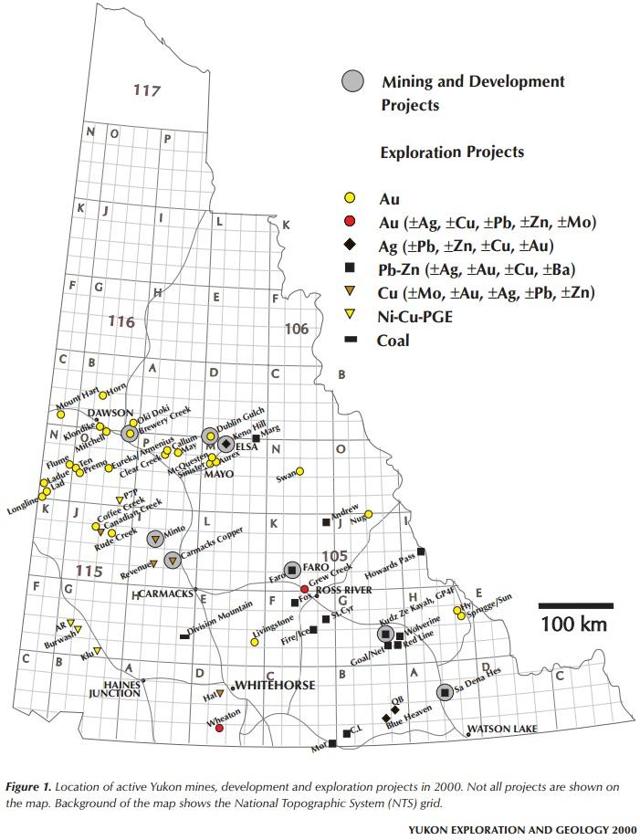 ---
Management & Directors
Bravura Ventures Corp. is a Vancouver based resource company with a primary focus on advanced stage gold projects within North America. The company is led by a diversified team of professionals with combined backgrounds in finance, mining, acquisitions and exploration experience including, due diligence, permitting and advanced-stage planning. Management's objective is to build shareholder value and to establish the company as a developer of profitable projects by maximizing and expanding on the potential of future gold projects.
Greg Burns (NYSE:CEO)
Mr. Burns has extensive skills in all areas of exploration geology, office-based management, data interpretation, project appraisal and acquisition. He has over 22 years of corporate and technical experience in mineral exploration, and has held executive board positions with several prominent exploration and mining companies in Canada and Australia.
Von Torres (Director)
Mr. Torres brings experience in corporate management services to both private and public companies. Mr. Torres currently sits on the board and acts in a corporate secretarial role of multiple publicly traded companies.
Kenneth Tollstam (Director)
Mr. Tollstam, CPA, CA has spent a number of years at Deloitte Touche where he obtained his CA before going on to hold various Executive Management and Director of Finance positions throughout his career. Most recently Mr. Tollstam serves as director and chief financial officer of several private and publicly traded companies.
Quinn Field-Dyte (Director)
Mr. Field-Dyte has over 10 years of experience in the financial industry, having served from 1996 to 2001 as an investment adviser and later as a consultant to Raytec Development Corp. He currently sits on the board of directors for numerous TSX Venture Exchange-listed companies in the metals and mining industry.
---
Financial Statements
Management Discussion & Analysis for the 3 months ended April 30, 2016
Condensed Interim Financial Statements for the 3 months ended April 30, 2016 and 2015 (unaudited)
Financial Statements for the years ended January 31, 2016 and 2015.
---
Latest Press-Releases
October 18, 2016: Bravura provides an exploration update for the Musgrove Creek Gold Project
October 6, 2016: Bravura closes $1,504,550 oversubscribed private placement
September 14, 2016: Bravura acquires additional 38 claims at Musgrove
September 7, 2016: Bravura clarifies Musgrove Creek estimate
September 6, 2016: Bravura to acquire Musgrove Creek Property
---
Company Details
Bravura Ventures Corp.
#800 - 1199 West Hastings Street
Vancouver, B.C. V6E 3T5 Canada
Phone: +1 604 283 1722
Email: info@bravuraventures.com
www.bravuraventures.com
Shares Issued & Outstanding: 20,396,074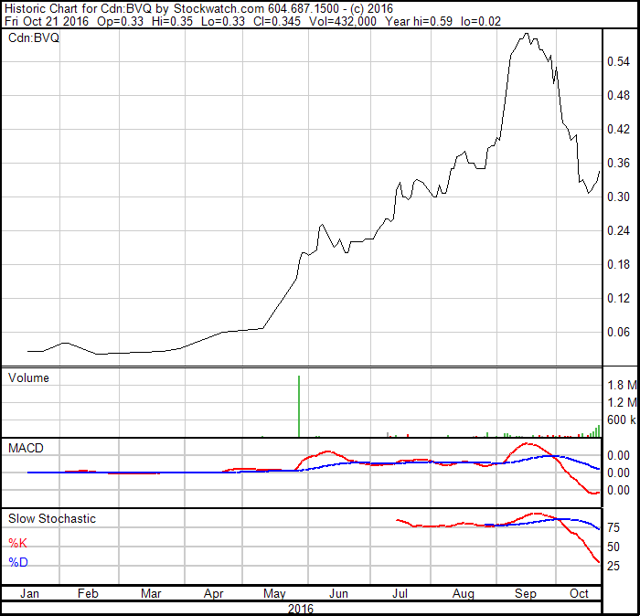 Canadian Symbol (CSE): BVQ
Current Price: $0.345 CAD (10/21/2016)
Market Capitalization: $7 million CAD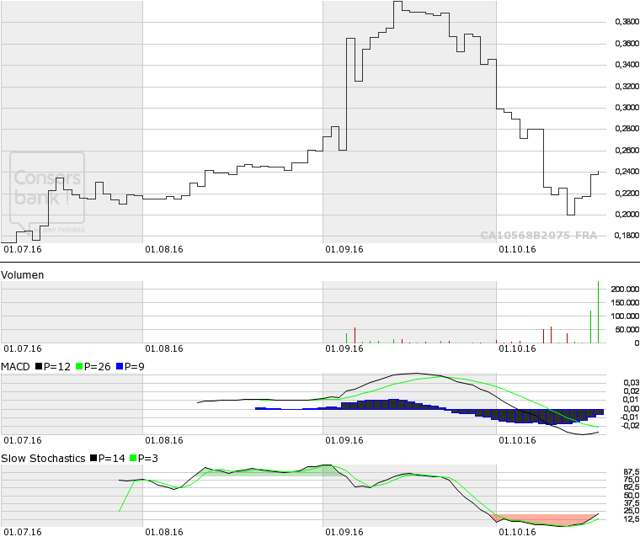 German Symbol / WKN (Frankfurt): 23B / A14QLY
Current Price: €0.241 EUR (10/21/2016)
Market Capitalization: €5 million EUR
---
Previous Coverage
Report #1: "Bravura Ventures sees potential for a low-cost gold mine in Idaho" (October 4, 2016)
---
Stay Tuned!
For smartphones and tablets, an APP from Rockstone Research is available in the AppStore and in the GooglePlayStore.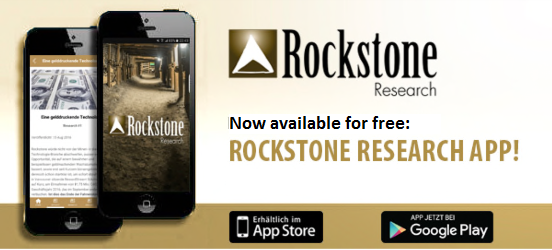 Recently, Zimtu Capital Corp. launched the Beta Version of its Advantage APP, in which all interlisted stocks (i.e. all public companies listed in Canada and Germany) can be tracked. After a cost-free registration, the full features of the APP are unlocked, e.g. sorting all stocks with the biggest daily trading volumes on all German or Canadian exchanges (see instructions in the section "How To Use"): www.zimtuadvantage.com
See Rockstone Report introducing and explaining the Zimtu Advantage App here.

Disclaimer: Please read the full disclaimer within the full research report as a PDF (here) as fundamental risks and conflicts of interest exist.
Disclosure: I/we have no positions in any stocks mentioned, but may initiate a long position in BRVVF over the next 72 hours.