Updates on Canadian Zeolite, IWS, Rockcliff Copper and Far Resources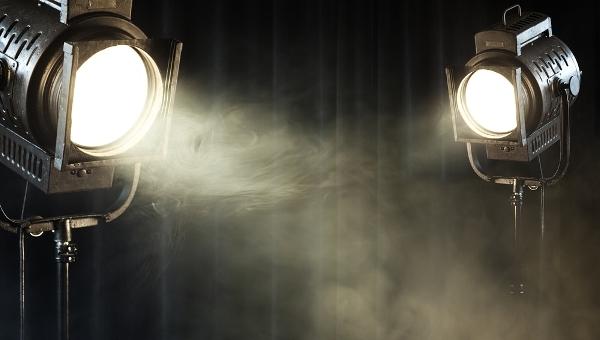 With less than 24 million shares issued and outstanding, Canadian Zeolite Corp. (TSX.V: CNZ) is surging to new all-time highs on a daily basis for the last 5 consecutive trading days. With yesterday´s close at $1.72 CAD, the company has a current market capitalization of $41 million CAD.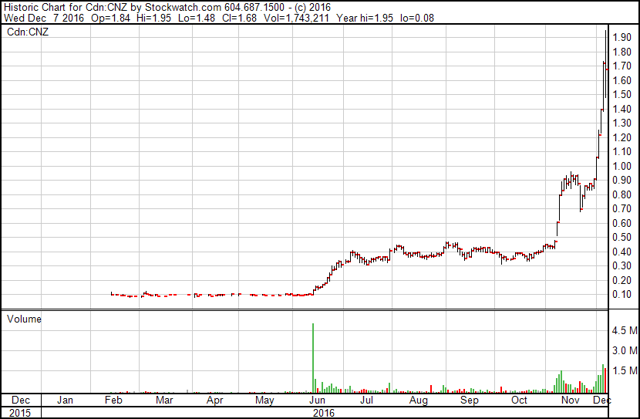 This appreciation has been backed by a very strong newsflow, most recently announcing on December 1 to have received the eagerly awaited approval from the Canadian Food Inspection Agency for Animal Feed Additive. The company´s Bromley Creek natural zeolite is now officially approved as an animal feed additive (the product Z-Lite and the product label have been approved under registration #991198).
The premium clinoptilolite formula has been approved as an additive of up to 2% of the finished feed. The Animal Nutrition Association of Canada (NASDAQ:ANAC) reports that the Canadian animal feed production is just over 30 million tonnes annually. Some of the documented benefits include: healthier animals, increased weight gain, odour and moisture control, decreased methane gas and reduced mortality. CEO Ray Paquette commented:
"This is a major achievement and milestone for Canadian Zeolite and its shareholders, as it allows the Company to begin shipping its natural zeolite to waiting customers across Canada. The Company's natural zeolite has also been submitted for certification for the animal feed market in the United States for their state to state registration. In addition, we are making an application for Organic Certification to the Organic Material Review Institute (OMRI)."
On November 7, Canadian Zeolite announced to target the medical marijuana industry by reporting to begin shipping its natural zeolite to several medical marijuana growers in Canada and USA. Currently, the Canadian Zeolite team is proceeding with developing zeoponics and zeoponic substrates specifically for use in the growing of medical marijuana. Zeoponics allows the plant to absorb the nutrients as it needs them, which improves the plant quality, produces higher yields and shortens production cycles. In addition, natural zeolite aids in control of mould and moisture issues in standard plant growing operations.
On November 23, Canadian Zeolite reported to have reached a supplier agreement with Natural Ventures, a Puerto Rico based licensed grower and manufacturer of medical marijuana. Canadian Zeolite will now be working with Natural Ventures to enhance their growing production per square foot with zeolitic fertilizers and substrates. Natural Ventures is located near San Juan, Puerto Rico and has an indoor growing facility of 100,000 square feet. Currently there are over 60,000 registered medical marijuana patients in Puerto Rico and that number is expected to increase significantly in 2017. Natural Ventures CEO Edgar Montero stated:
"We are very excited to be implementing a natural Zeolitic fertilizer for our 2017 crop. With an expected increase in crop yield, we anticipate being able to fully service the increase in demand for our product in Puerto Rico and the other parts of the Caribbean market as they open."
In September, when its stock was trading at $0.41 CAD, Rockstone initiated coverage of Canadian Zeolite, entitled "From Niche To Spotlight", whereafter Zack Research initiated coverage in October, followed by a Rockstone update commenting:
"Rockstone is impressed by the recent developments and is looking forward to covering the company´s upcoming progress becoming Canada´s leading supplier of natural zeolite for multiple applications. Canadian Zeolite produces quality zeolite and thus anticipates the granting of permits on a broad front. The global zeolite market is estimated at over 4 million t annually and growing. China produces an estimated 2.6 million t yearly and is not only the largest producer but also the largest consumer. Australia and Indonesia are also important markets, in which the use of zeolite is already widely spread. The US market, with its mere 100,000 t, is rather a "zeolite developing nation". Only 4 competitors share the US market. Canada currently imports almost 100% of its zeolite from the global marketplace."
To learn more about the vast growth potential of the company and its natural zeolite products in the undeveloped North American market, read Rockstone´s initiating coverage, which includes an interview with CEO Ray Paquette: PDF
---
When Being Clean Means Getting Dirty
Another company advancing "from niche to spotlight" is International Wastewater Systems Inc. (CSE: IWS; Frankfurt: IWI). Founder and CEO Lynn Mueller has been interviewed by Bloomberg. The interview will be featured on the Bloomberg North show, for a special edition of the program focusing on innovative clean technology companies that are reshaping the way we live our lives.
The show is hosted by Bloomberg contributor Anthony Lacavera who is the founder of Globalive Capital and a regular Bloomberg commentator on innovation, technology and investing. The interview will focus on IWS´s innovative sewage heat recovery systems and the company´s rapid growth from a Canadian-based business to a world leader with operations and clients across the globe.
The show will air on Bloomberg TV Canada at 6.00pm EST on Tuesday December 6, 2016. Bloomberg TV Canada reaches nearly 7 million Canadian households, and through its partners can reach up to 350 million households and businesses worldwide. Entitled "When Being Clean Means Getting Dirty", the interview can already be watched on Bloomberg´s website.
"Next time you´re taking a shower, or washing your hands, think about this -- about 30% of the world´s energy ends up going down the drain every day. In the US, that´s 350 billion kilowatt hours of heat. Lynn Meuller came up with a solution called Sharc and Pirranah, which capture heat energy in sewage and wastewater and return it to a building´s hot water systems. His company is called International Wastewater Systems. Bloomberg TV´s Anthony Lacavera speaks to the President and CEO of IWS." (Bloomberg)
With 90 million shares issued and outstanding, IWS has a current market capitalization of $31 million CAD, last traded at $0.345 CAD: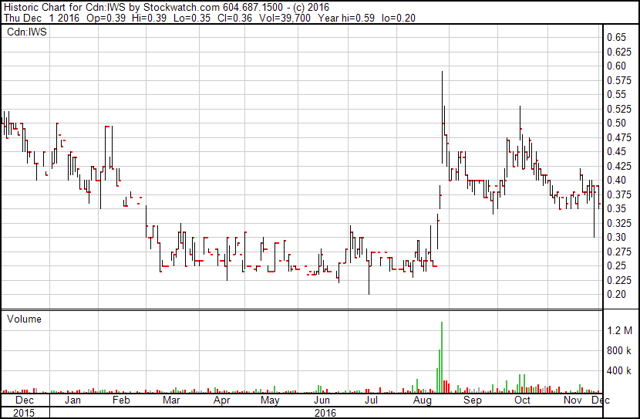 Rockstone Report #4 on IWS:
China starts with an estimated 1000 PIRANHA heat recovery systems in the first year
Previous Coverage
Report #3: "IWS in Scotland: A Billion Dollar Opportunity; Update: Expanding on Details" (October 17, 2016)
Report #2: "Strategic Government Alliance to install up to 750 IWS systems enabling Scotland to achieve its carbon savings targets by 2020" (October 14, 2016)
Report #1: "Major Breakthrough and Turnaround in the Making for IWS" (August 25, 2016)
---
Rockcliff, the King of Grade
Rockcliff Copper Corp. (TSX.V: RCU; Frankfurt: RO0) has been appreciating well in 2016, with a current market capitalization of $15 million CAD. Another company active in the prolific Flin Flon-Snow Lake Mining District ist Callinex Mines Inc. (TSX.V: CNX; market capitalization: $34 million CAD), currently drilling its Pine Bay VMS Cu-Zn-Pb-Au-Ag Deposit near Flin Flon, Manitoba (initial intersection of 10.3 m @ 13.1% zinc equivalents (0.7% Cu, 6% Zn, 0.4% Pb, 1.8 g/t Au and 60.4 g/t Ag). Rockcliff's combined "all-in" project resources (historic plus NI43-101-compliant; excluding the the latest acquisition, the MacBride Deposit): >9 million t averaging 12.5% Zneq, or:
415,929,857 lbs of copper
910,140,483 lbs of zinc
248,662 oz of gold and
5,425,516 oz of silver
Rockstone expects the release of further drill results from its high-grade Talbot Project shortly. On November 29, Rockcliff announced Hole TB-013 with 7 m @ 4.1% copper equivalents (1.3% copper, 3.3% zinc, 1.28 g/t gold and 29 g/t silver) including a higher grade zone yielding almost 2 m of 7.8% Cueq (2.8% copper, 4.6% zinc, 3 g/t gold and 56 g/t silver). With an impressive portfolio of high-grade copper, zinc and gold deposits in the Flin Flon-Snow Lake Mining District, Rockcliff has great potential to advance into spotlight as well over the next weeks and months.
Rockstone Report #1 on Rockcliff:
King of Manitoba's Unmined High-Grade Copper and Zinc Deposits
---
Yesterday, a short update was provided on Far Resources Ltd. (TSX.V: FAT; Frankfurt: F0R), entitled "Far Resources gains momentum with drill results pending from its Zoro Lithium Project in Manitoba". As results from an initial 7 hole drill program are pending and expected to be released shortly, Far Resources has great potential to also advance into "spotlight" before Christmas and well into 2017. The time has come for Far Resources to demonstrate the full potential of its Zoro Lithium Project in mining-friendly Manitoba, respectively in the heart of the prolific Flin Flon-Snow Lake Mining District.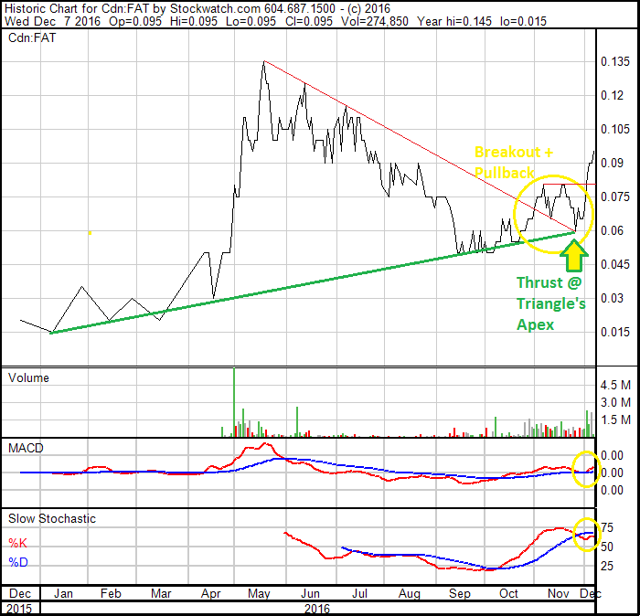 Rockstone Report #1 on November 22: PDF
---
Stay Tuned!
For smartphones and tablets, an APP from Rockstone Research is available in the AppStore and in the GooglePlayStore.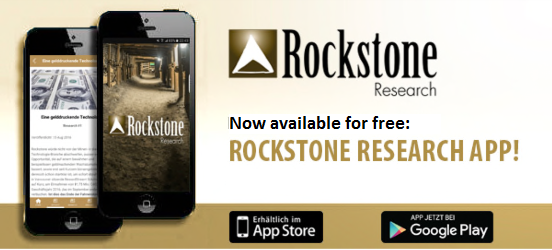 Disclaimers: Please read all full disclaimers within the full research reports in form of PDFs as fundamental risks and conflicts of interest exist.