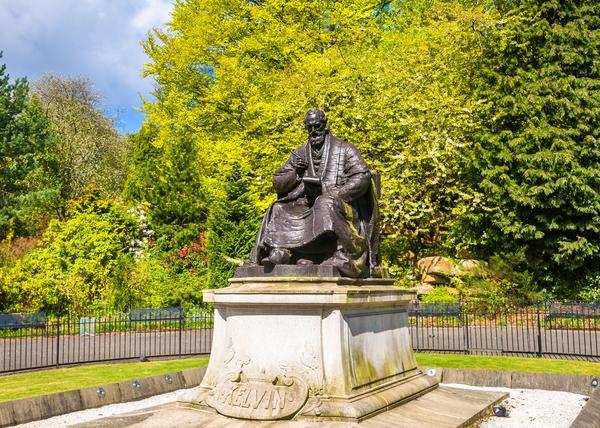 One of the SHARC heat-from-wastewater systems will be installed near the Kelvingrove Museum in Glasgow, the location of the statue of Lord Kelvin, the inventor of the heat pump (picture)
About 7 months ago, International Wastewater Systems Inc. ("IWS") announced that its wholly owned subsidiary SHARC Energy Systems (NASDAQ:UK) Ltd. formed a strategic alliance with Scottish Water Horizons Ltd., the commercial subsidiary of Scottish Water, a public water utility owned 100% by the Scottish Government.
Now, the starting shot for this major alliance occurred, as IWS announced that it has been awarded grant support to facilitate the installation of SHARC wastewater heat recovery systems at 5 locations across Scotland totaling £9.8 million GBP ($17.3 million CAD). In the press-release, Lynn Mueller, CEO of IWS, commented that "the contracts being awarded today by the Scottish Government provide the Company with first 5 of the 750 sites identified for conversion in Scotland, these are the culmination of over two years of hard work by the Company and its employees. This announcement is the game changer which the Company has been waiting for."
This means that IWS will receive a total of £9.8 million GBP for the installation of 5 SHARC systems, which puts the price tag for a single SHARC at £1.96 million GBP ($3.5 million CAD) on average. If indeed 750 SHARC systems will be installed in Scotland, it becomes clear that this represents a £1.5 billion GBP ($2.6 billion CAD) opportunity for IWS, which company currently has a market capitalization of $24 million CAD. On top of all that, IWS will receive 20 years of renewable heat incentive payments.
Scottish Water Horizons and SHARC Energy Systems have been collaborating over the last 3 years to promote the adoption of sewage heat recovery in Scotland, and last year announced their intentions to form a strategic alliance, and both parties see the LCITP announcement as playing a key role in building on their work to use Scotland's water resources to help generate renewable energy.
Already deployed in North America and Europe, the SHARC technology works by using a heat pump to amplify the warmth of waste water in sewers - such as from showers, dishwashers and washing machines. This generates an energy-saving, cost-effective and environmentally friendly system for heating, cooling and hot water production in commercial premises and homes - as opposed to the use of traditional fossil fuels such as gas boilers.
Russ Burton, COO of IWS, commented yesterday:
"The announcement by the LCITP today is a significant step for the business and a resounding endorsement of the passion and dedication by the SHARC team in developing solutions that meet customer requirements and build on the company's values. We have been working tirelessly over the last three years to support the Scottish Government's ambitions for decarbonizing heating systems. With the support of Scottish Water Horizons and the Local Authorities involved in these schemes, we are delighted to be a part of this low carbon revolution and are looking forward to being able to make further announcements about our long-term role in the Scottish economy over the next few months."
The collaboration between Scottish Water Horizons and SHARC Energy Systems has identified a £20 million GBP pipeline of potential installations across Scotland that when deployed would generate 170 GWHs (1 GWH would power one million homes for one hour) per year of heating and cooling to displace the fossil fuel currently used. However, in order for Scotland to achieve its carbon savings targets by 2020, Scottish Water Horizons has estimated that up to 750 SHARC systems would be needed to be installed.
IWS may be a growth stage company but it's already executing a >$1 billion CAD mandate with a world-class, national water utility in Scottish Water. And Scotland is only one, relatively small market (population of 5.3 million) when considering the global potential for the IWS technology.
Paul Kerr, recently appointed Head of Scottish Water Horizons, said:
"We are delighted that funding has been awarded to enable the acceleration of this innovative technology at key locations across Scotland. Beneath our streets there is an alternative energy source that so far has been ignored. The potential benefits of this technology in further developing ways to reduce energy costs, cut carbon emissions and protect the environment for businesses and public organizations cannot be understated. With 32,000 miles of sewers pipes across Scotland and Scottish Water treating more than 900 million litres of waste water every year, the opportunities presented from this technology are clear to see. Using the sewer network to transfer heat means that the heat source can be used to supply heat to the customer as close as possible to the customer's premises. This minimizes the cost and disruption of installing new heat pipes in the street. Our alliance with SHARC Energy Systems is helping to deploy this proven technology on a wider scale, providing an innovative lower cost heating solution which will help to contribute to a sustainable circular economy, tackle the threat posed by climate change and provide additional employment within local areas."
Under the plans, SHARC's "heat-from-wastewater" technology is earmarked to heat Kelvingrove Museum in Glasgow, a leisure centre and public library in Campeltown, a leisure centre in Orkney and a new district heating scheme at the Clyde Gateway regeneration project in Glasgow. The LCITP funding is being matched by commercial finance that will facilitate the required capital investment to establish local energy centres that will generate their income from sales of heat to the customers involved.
Bandwidth Project
Three heat from sewage schemes have been aggregated into one proposal - with a total investment of £3.8 million GBP - known as the Bandwidth Project. The project is planned to deliver sustainable heat to the Aqualibrium Leisure Centre and Public Library at Campbeltown, the Pickaquoy Leisure Centre at Kirkwall and the Kelvingrove Museum in Glasgow. SHARC Energy are working through the final design details that will enable the schemes to be spade ready later this year and facilitate construction over the next twelve months, creating cost and carbon benefits to the Local Authorities involved.
Clyde Gateway Project
Clyde Gateway and its partners, including SHARC Energy Systems, have developed a plan to support a low carbon heating and cooling network for Magenta at Clyde Gateway, which will see 1.2 million square feet of commercial space across 27 acres within the satellite business district of Shawfield with a total investment of £6 million GBP.
Work to bring the new projects to construction ready status is well advanced and on target to meet the LCITP's qualifying completion date of September 2018 to qualify for the grant. The go-ahead for the projects follows the launch of the UK's first SHARC energy recovery system at Scottish Borders College at its campus in Galashiels. The process - which has seen the heat produced being sold to Scottish Borders College under a 20-year purchase agreement - now provides the majority of the heat and hot water needed by the campus and has helped to save 150 tonnes of carbon emissions per year.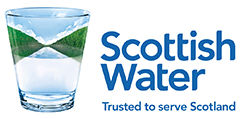 Scottish Water Horizons is mandated to drive Scottish Water's green agenda, developing renewable energy projects and leveraging commercial value from Scottish Water's assets to contribute to a greener and better connected Scotland. Scottish Water Horizons and SHARC Energy are joining forces to help businesses and public organizations reduce heating costs and carbon emissions. The companies have confirmed their intention to establish a strategic alliance to expand and accelerate the deployment of Sewage Heat Recovery systems around Scotland.
Scottish Water serves approximately 5 million residential customers and 150,000 business customers in Scotland, and is the sole provider of water and waste water services to an area of over 30,000 square miles, a third of the area of Britain. Scotland has a coastline of over 6,800 miles, with a small and relatively dispersed population which requires a large number of small water and waste water treatment plants. Every day Scottish Water supplies 1.34 billion litres of drinking water and takes away 847 million litres of waste water from customers and treats it before returning it to the environment.
Scottish Water provides clear fresh drinking water to 2.46 million households and 150,000 business premises across Scotland. Every day, Scottish Water also takes away 921 million litres of waste water, which is treated before being safely returned to the environment. In recent years, Scottish Water has been working to build an increasingly sustainable business.
Scottish Water Horizons Ltd. is a commercial subsidiary wholly owned by Scottish Water. The company plays a key role in supporting the development of Scotland's sustainable and circular economy by making the most of the public utility's vast array of assets. From generating renewable energy from waste, wind and solar power to recycling food and aggregates waste, Scottish Water Horizons is improving connections, communications and enabling sustainable development. The company's growth strategy is to support Scotland as a developing Hydro Nation and take opportunities to harness Scottish Water's asset base through both its own development and working in partnership with other organisations including the public and private sectors.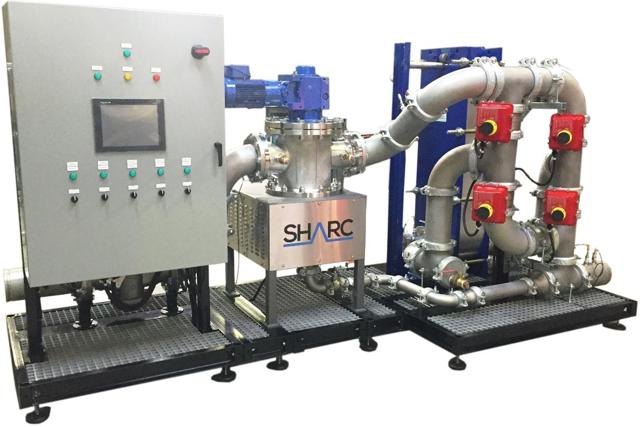 The SHARC thermal heat recovery system, developed by IWS, has been deployed in numerous international locations and intercepts wastewater from sewers - it uses heat pump technology to amplify the natural warmth of waste water. This generates an energy-saving, cost-effective and environmentally-friendly system for heating, cooling and hot water production in commercial, residential and industrial buildings.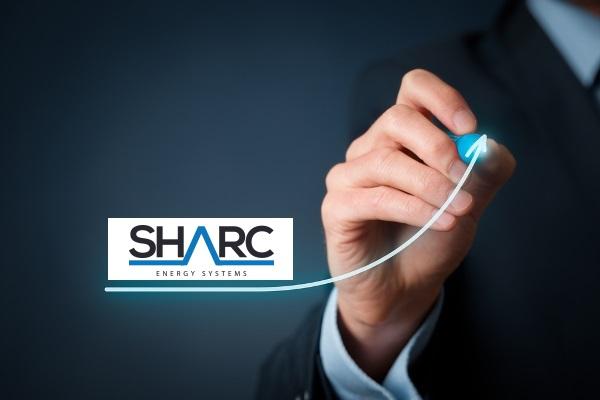 ---
Company Details
International Wastewater Systems Inc.
1443 Spitfire Place
Port Coquitlam, BC, V3C6L4 Canada
Phone: +1 604 475 7710
Email: yaron.conforti@iws-sharc.com (NASDAQ:CFO)
Web: www.sewageheatrecovery.com
Shares Issued & Outstanding: 98,067,894
Canadian Symbol (CSE): IWS
Current Price: $0.24 CAD (05/10/2017)
Market Capitalization: $24 Million CAD
German Symbol / WKN (Frankfurt): IWI / A14233
Current Price: €0.143 EUR (05/10/2017)
Market Capitalization: €14 million EUR
---
Previous Coverage
Report #5: "IWS awarded prestigious showcase project in Washington DC to create one of the most energy-efficient office buildings in the Mid-Atlantic region" (May 2, 2017)
Report #4: "China starts with an estimated 1000 PIRANHA heat recovery systems in the first year" (November 21, 2016)
Report #3: "IWS in Scotland: A Billion Dollar Opportunity; Update: Expanding on Details" (October 17, 2016)
Report #2: "Strategic Government Alliance to install up to 750 IWS systems enabling Scotland to achieve its carbon savings targets by 2020" (October 14, 2016)
Report #1: "Major Breakthrough and Turnaround in the Making for IWS" (August 25, 2016)
Disclaimer: Please read the full disclaimer within the full research report as a PDF (here) as fundamental risks and conflicts of interest exist. The author does not hold any equity or other interest in International Wastewater Systems Inc., however is being paid a monthly retainer from Zimtu Capital Corp., which company holds a long position in International Wastewater Systems Inc.
Disclosure: I/we have no positions in any stocks mentioned, but may initiate a long position in INTWF over the next 72 hours.