Apple recently announced it will be offering an 18-karat gold Apple luxury Watch in April. 18-karat gold contains 75% gold and usually uses an alloy of silver, copper or zinc to lend hardness and durability. The primary target market for this new product is China.
Speculation on price ranges from $7,000 up to $10,000; however, those are the type of price tags found on gold, precision, mechanical watches. Some speculate the price will be lower than $3,000, which would enhance unit demand. I anticipate Apple will go with a somewhat lower price point at $3,000, and that it doesn't scrimp on the bling with 30 to 35 grams (roughly a troy ounce) per watch.
Another clue about gold content and price point is that Apple is reportedly employing jewelry-store-security measures in all of its retail outlets that will be carrying the Apple Watch luxury edition. I don't think you lock $1,500 watches in safes.
Greg Koenig of Luma Labs did a SWAG calculation for the approximate gold content of the 18-karat Apple Watch. According to his "very rough" estimate, the larger 42mm watch will contain 29.16 grams of gold. Koenig notes that his estimation does not account for certain parts, like the digital crown, button, strap embellishments and more that could add to the overall gold content.
An article from IBT notes:
"Apple doesn't describe the Watch Edition as being "solid gold," it does say it is "crafted from 18-karat gold," and nowhere is the material described as plated or gold filled.
"Entering the jewelry market means complying with new regulations. There are laws covering descriptions of metal content for jewelry and Apple cannot break these any more than Tiffany could.
"Add to this Apple's claims of producing the Watch from gold twice as hard as standard gold, and it is clear that the company will not be scrimping on materials."
The order to suppliers for the Watch edition product has been put at 900,000 to one million units for its April launch. Future demand analysis is undetermined; but if it is one million watches per quarter, that is 5% of global gold production. The WSJ quoted a source as saying the luxury edition production could be one million units per month or 15% of global gold production. That's in a tight physical-gold market that is over-traded in paper financial instruments and would be a game-changer.
Under these circumstances, at the margin it might be enough to have a positive, disruptive impact on the price of gold. The scuttlebutt is that Apple has been apparently procuring gold through Uzbekistan.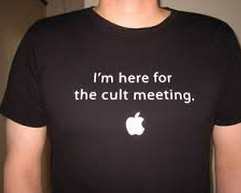 Irregardless, I look for the marriage of Apple brand-name technology with luxury gold jewelry to have a net positive affect on the psychology of the market toward the precious metal.