Sugar is bouncing off deeply oversold levels versus the commodities complex.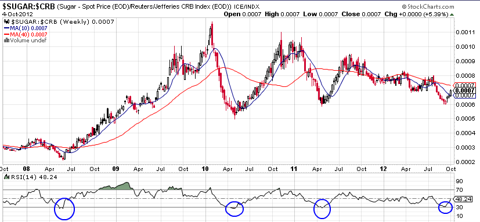 No doubt, the fundamentals for this trade aren't great. Sugar has been in surplus since it's spectacular run in 2009.
But we think at these prices, sugar could be seen as potential energy reflation play as Brazil attempts to limit petrol imports. All bets are off.
Petrobras backs more ethanol in gasoline to cut imports
Disclosure: I am long CANE.