A poor China PMI report tonight. While the headline number beat expectations, digging down a little deeper I see a very disturbing New Orders print.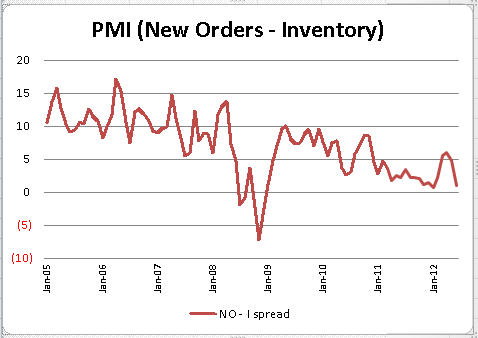 Source: Bloomberg
It seems that some "analysts" on Seeking Alpha are doing the touchdown dance based on Friday's rally. Putting aside the fact that month end/quarter end window dressing has become a given in the market casino, when I look at the technical picture, I still see a pretty decent downtrend on the weekly chart. Moreover, the oversold position of early June has now been by and large cleared out. So while it would be nice for the shorts for the market to go straight down, historically most of Mr. Market's biggest losses come in a very short period of time. Before that point, everything will be done to shake you out of your position.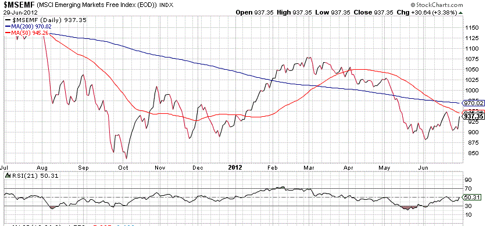 Source: Stockcharts
Disclosure: I am short EEM.