About a month ago, our models turned, and we advised on a pro-cyclical posture, specifically in commodity related sectors. Thus far, the market call appears to be on track and we continue to maintain our risk on posture.
Below, please find the latest Market Thermometer Update. The Market Thermometer is an evaluation of key fundamental, technical and sentiment trends which I use in my Tactical Asset Allocation model.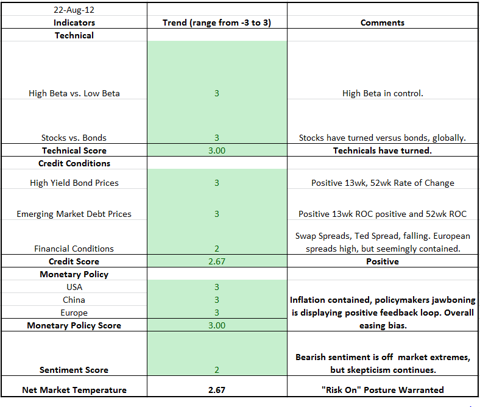 Given the short-term overbought nature of markets and resistance levels of the S&P500, it would be reasonable to expect a shallow decline to the 50 day moving average. But we would use all dips as buying opportunities, particularly in advance of the Jackson Hole summit.