The market action today got me really bearish. The market closed down -1.94% today. What I worry about is the completion of the head-and-shoulder pattern. Unfortunately, it is bearish. I expect the Dow to fall back to 7,500 (red line) for the next support. Although few follow the Dow, I consider the Dow to be the quality representation of the overall market and a good leading indicator for where our economy is heading to.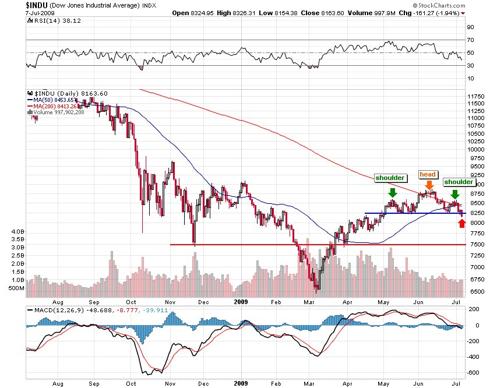 Here is the S&P500 chart. Most institution investors benched themselves to the S&P500 and not the Dow. As you can see below, the S&P500 also developed a head-and-shoulder pattern. Unlike the Dow, we don't have a breakdown in the chart yet. I assume that the Dow often leads the S&P, and if that assumption is correct, we may see another panic selling from the institutions if the S&P can't hold above the neck line (blue line).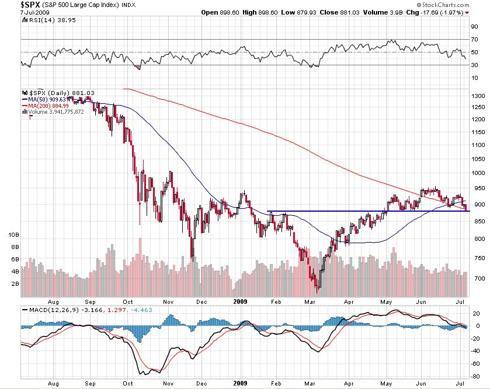 If you invest in mutual funds and/or ETFs, be aware of the market bad behavior. The bear appear to be winning the fight against the bull.