Please Note: Blog posts are not selected, edited or screened by Seeking Alpha editors.
Summary
Next 5 years in processor leadership.
Strategy topic, not valuation.
Community input and discussion.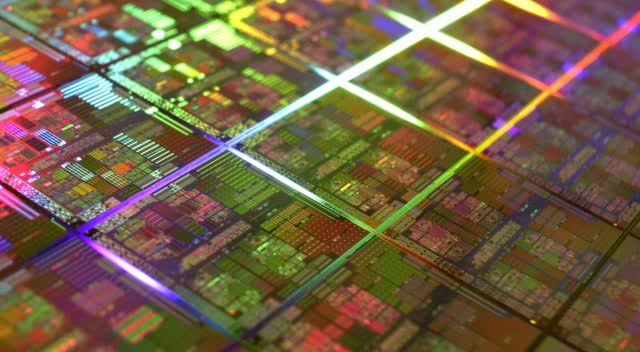 In an earlier discussion I mentioned the idea of "CPU/GPU Hegemony" in light of NVIDIA's recent purchase of ARM.   I have to say none of the articles coming out on SA are quite getting to the heart of what I perceive about this deal.
My belief is that while CPUs are and will always be important, and will never go away, GPUs surpassed CPUs in potential and performance some time ago. 
GPUs do not claim the breadth of usability of CPUs, but they have shown their potential under very heavy work loads in Artificial Intelligence, machine learning, and high performance computing in general.  With the advent of more utilitarian AI (not AGI or Artificial General Intelligence, like the Borg in Deep Space9) for image recognition and language understanding, commercial and research enterprises are really making a go of incorporating this technology into problem solving.  And that sort of cracks the door on what could be. 
Artificial intelligence has always been an exciting and interesting place to try and invest, to identify the alpha, the difference makers.   All of the largest Clouds or Cloud Service Providers (Google, Alibaba, Amazon, Microsoft Azure et al) have incorporated these products and are building services to address this nascent market.
With NVIDIA's proposed purchase of CPU Intellectual Property (IP) provider ARM from Softbank, the game is changing.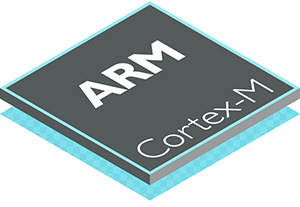 In the past ARM CPUs haven't been considered on par with the powerful x86 CPUs AMD and Intel build.   But recent executions by Amazon with Gravitron (https://aws.amazon.com/ec2/graviton/) and Fujitsu's A64FX (https://www.fujitsu.com/global/products/computing/servers/supercomputer/a64fx/) which is the heart of the world's fastest supercomputer, show that ARM CPUs have a lot of potential.
In the end, the company that can wrangle CPU + GPU assets for the best customer experience is the one that can dominate the market. My sense is it will not take too many years to figure out.
There are now potentially three companies with similar assets at the center of this discussion.  The question is which one prevails and why? Are there any others who should be considered such as Apple or QCOM, or perhaps a startup?  
It's a little unconventional, but the focus is blog is which company provides the best risk/reward for investors over the next 5-10 years.
This isn't about valuation.
It is about assets, strategy and execution -- the core to I what I think are long term hold investments.
Off the top of my head, I've listed strengths and weaknesses in no particular order for each of these companies. I'm trying to be intellectually honest here, not cheer leading. Interestingly they all have roots in Personal Computers, and they each have obviously different strengths and weaknesses. 
One of these companies will shape the next era of computing:

I'm sure I've missed some attributes, and I'm sure some will disagree with my list, so I welcome all comments.
Please weigh in with your views:
Who has the stronger assets?
What weaknesses could be detrimental or lethal?
What are your thoughts on strategy?
Ultimately who prevails?
===========
Intel – Pros
CPU market leadership
X86 Installed Base
Customer relationships
Legacy software compatibility
FPGA and ASIC assets
Solid engineering
Mobileye
Highly Profitable
Healthy R&D spending
Patent Portfolio/IP
Intel – Cons
Management appears rudderless
Manufacturing (leaning negative, certainly not the positive it's been in past)
OneAPI – Trying to establish a new programming language with no products
Untested in dGPU
AI is a big question mark, no traction despite large investments
Not a software company
===========
AMD – Pros
Ryzen/CPU architecture
CPU/GPU integration experience (semi custom)
Fabless
CPU Team
Infinity fabric
dGPU legacy
Loyal consumer customer
Patent Portfolio/IP
Lisa Su executing well in CPU
Exascale wins
Roadmaps
Nimble
Data Center/server traction
AMD – Cons
R&D focus on CPU
GPU Software strategy
GPU footprint outside Gaming/GPGPU
AI experience
Not a software company
R&D budget limited
Financials - most challenged of the 3
===========
NVIDIA – Pros
Ownership of leading Parallel Compute Platform
GPU market leadership
NVIDIA Research Team
R&D Budget
Patent Portfolio/IP
Fabless
CUDA API
Management Team
Vision
Systems architecture experience
GPGPU footprint
NVIDIA Marketing
Acquisition history – regulatory and cultural issues managed with aplomb on Mellanox
Free Cash Flow
Establishment of growing verticals (Automotive, Medical, HPC, Drones, AVs, Robotics, smart cities)
Software focused
ARM Team, business as usual
Tegra SoC business
Networking and DPU
NVIDIA – Cons
ARM is a different business model than selling chips
ARM integration
Regulatory issues
ARM China
Perceived or potential conflicts of interest with licensees
Challenge of pushing AI solutions through IP license (vs owning yourself)
Competing with customers
Too many projects risk losing focus
Analyst's Disclosure: I am/we are long nvda.
Seeking Alpha's Disclosure: Past performance is no guarantee of future results. No recommendation or advice is being given as to whether any investment is suitable for a particular investor. Any views or opinions expressed above may not reflect those of Seeking Alpha as a whole. Seeking Alpha is not a licensed securities dealer, broker or US investment adviser or investment bank. Our analysts are third party authors that include both professional investors and individual investors who may not be licensed or certified by any institute or regulatory body.