Recent market reaction seems to be irrational as price dropped almost 50% in last couple trading days. However, based on sum of parts valuation, JRJC is desperately undervalued given current market cap less than US$ 30 million.
China Finance Online Co. Limited is a leading web-based financial services company that provides Chinese retail investors with online access to securities trading services, wealth management products, securities investment advisory services, as well as financial database and analytics services to institutional customers. Revenue comes from three streams.
| | | | | | |
| --- | --- | --- | --- | --- | --- |
| | 2018 Q3 | 2018 Q2 | 2018 Q1 | 2017 Q4 | 2017 Q3 |
| Financial services | 4.7M | 6M | 6.7M | 8.9M | 7.5M |
| Financial information and advisory business | 2.4M | 5.7M | 4.9M | 2.9M | 2.6M |
| Advertising services | 1.4M | 1.2M | 1.7M | 1.6M | 0.6M |
I. Financial services.
Revenues from financial services consist mainly of Hong Kong equity brokerage services from Rifa Financial Holdings. Financial services revenue is closely reflected by stock market performance. The quarter over quarter decreaseis mainly driven by weak stock market performance
II. Financial information and advisory business
Revenues from the financial information and advisory business are mainly comprised of subscription services from individual and institutional customers. Given very weak Chinese stock market performance recently and especially starting from Q2 this year, it is explainable that the Q3 revenue dropped dramatically compared with 2nd quarter this year
III. Advertising services
China Finance Online's flagship site, JRJ.com.cn, continues to heighten its market influence with China Ranking maintaining around No. 60 in the last couple quarters.
Advertising revenue is stable around 1.5M in the past several quarters. Keep in mind that ad revenue will never become a main driven for company profitability.
The most interesting part here is sum of parts valuation. Here, I list each valuable part which will make significant impact on company's valuation.
A) Rifa Financial Holdings
In Nov 2018, JRJC announced Sale of 20% shares in Rifa Financial for US$ 9.4 million. By doing simple math, the overall valuation of Rifa Financial is US$ 47 million. By multiplying 85% equity ownership, the valuation of Rifa Financial Holdings is US$ 40 million, which already exceeds current market cap.
B) Valuation of license
License of the Publication of Audio-Visual Programs through the Internet or Other Information Network.
In China, all online living video streaming company must obtain above license in order to provide audio-visual service. Chinese government has already stopped to issue new license starting from 2016. The only way in current market to obtain such license is to through normal acquisition of another company who already owns such license. Given current hot live streaming market in China, based on recent transaction record, this specific license can be valued up to RMB 100,000,000, which is equivalent to US$ 14.5 million. After applying 30% discount as safety measure, we can add US$ 10 million to book.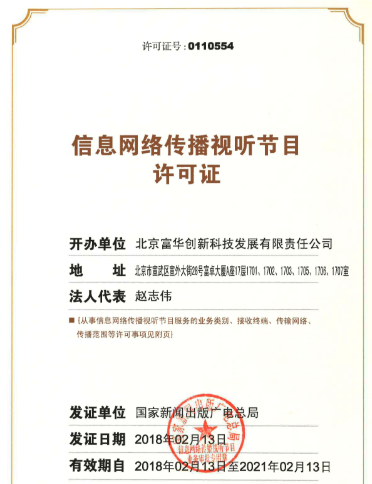 2. License of Operating securities and futures business
Since 2014, China has not issued any separate license,with current approved license equal to 84. if Chinese government tighten regulatory policy to let all robo advisor business obtain license first before running business, JRJC and Lingxi Robo-Advisor will be the 1st to benefit as currently, compared with peer competitor, JRJC and Lingxi Robo-Advisor is the one of very limited companies who already obtained such license. Based on recent transaction record, such license can be valued as RMB 150,000,000, which is equivalent to US$ 21.7 Million.
Source: 1.5亿天价成交!第三方基金销售牌照一年身价翻番
After applying 30% discount as safety measure, we can add US$ 15 million to book.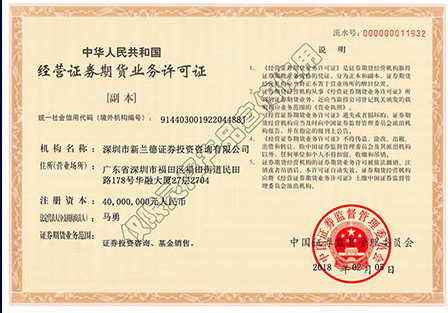 C) JRJ.com.cn domain valuation
It is difficult to value domain precisely. Here we use ad revenues as a base. Annual ad revenues is close to US$ 6million, we apply 20% discount factor here to derive total value of JRJC domain equals to US$ 30 million.
Summary
With very simple sum of parts valuations, JRJC will be worth close to US$ 95 Million, while current Market cap is below US$ 30 Million. It implies more than 300% returns given current share price.
Keep in mind, this sum of parts valuation does not include all tangible and intangible assets. I believe as long as stock market starts to bounce from historical low in China, share price will eventually catch up with company's intrinsic value.
Disclosure: I am/we are long JRJC.