Easy, Apple doesn't own the "iWatch." They own the "AppleWatch."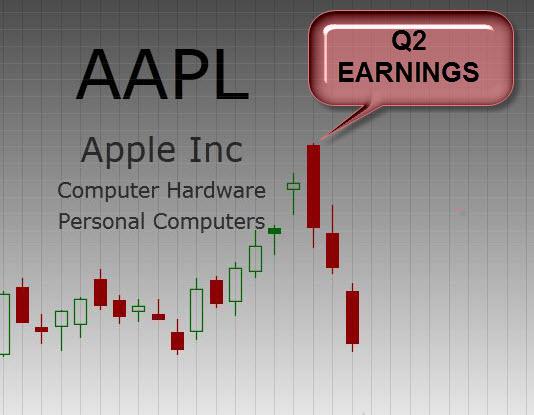 So why doesn't Apple own the "iWatch?" Two possibilities. First, I'm not sure they want it; Second, I'm not sure they can buy it (because it may not be for sale). Let me explain:
1. The US Navy used the "iWatch" program to surveil public communications networks (1997). This is a branding disaster waiting to happen. Nothing like an "iWatch" on your wrist to remind you that big brother is watching you.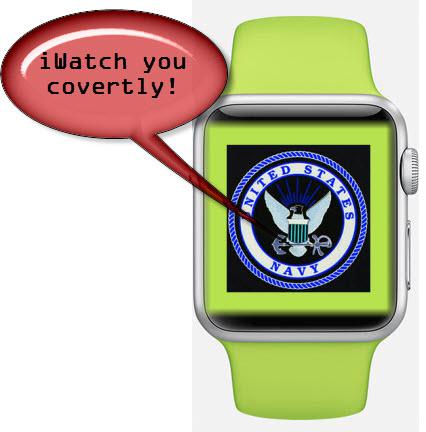 2. DIMENSION ONE SPAS owns the patent on another kind of "iWatch."
My little brother had this bumper sticker, "I like to watch underwater." It was a scuba thing. So leave it to a high-end tubs and spas manufacturer to patent the iWatch™ illumination system with "eight colors and two dynamic light shows, from calm and soothing, to vibrant and rejuvenating, to visually enhance your hot tub soaking (i.e. masturbating) experience." Parenthetical note added to enhance your reading experience.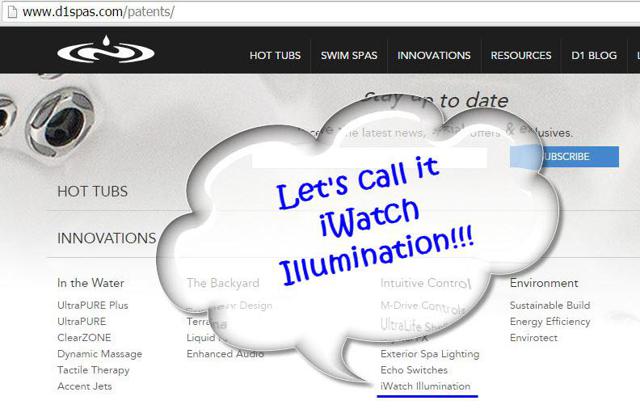 Disclosure: I/we have no positions in any stocks mentioned, and no plans to initiate any positions within the next 72 hours.