"We will either find a way, or make one." - Hannibal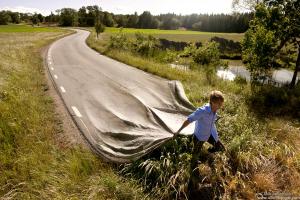 Companies that are agile and can do two important things at the very same time which are 1) face the odds while 2) adapt to new opportunities - will add value to their shareholders. A few companies today are in that position. Companies faced with uphill battles will actually succeed if they maintain a solid management team and customer care as well. This is where the opportunity for shareholders exists as in the case with Velti Plc (OTCPK:VELTF). Every company struggles to compete and success never comes without a fight. Velti Plc is faced with new opportunities as it maintains its international presence while it restructures its U.S. Operations. Velti Plc has risen like the Phoenix for its shareholders in the last few trading sessions and may continue to rise.
On another horizon, companies position themselves for multiple opportunities by advancing multiple subsidiaries or technology start-ups like the Chancellor Group (OTCPK:CHAG) which has two subsidiary technology start-ups working on groundbreaking things like their very own alternative currencies for industries such as the entertainment industry and Fuelist, an Ebay Motors competitor.
Other kinds of positioning a company can engage in relate to expanding their product lines and keeping things exciting for consumers and their industry like Nanotech Entertainment (OTCPK:NTEK) which is a conglomerate of entertainment companies focused on leveraging technology to deliver state of the art entertainment and communications products. They are headquartered in San Jose, CA and are a technology company that focuses on all aspects of the entertainment industry. With six technology business units, focusing on 3D, Gaming, Media & IPTV, Mobile Apps, and Manufacturing, the company has a unique business model.
Taking a risk and adapting to new industry trends that will only continue to 'grow', so to speak, will also provide investors high returns. Outside the typical applications of THC and related compounds, companies like Cannabis Sciences (OTCPK:CBIS) have chosen to do this with the support of recent legislation and public policy. In their operation is, Cannabis Science, Inc. takes advantage of its unique understanding of metabolic processes to provide innovative treatment options for unmet medical needs. Cannabis use has an extensive history dating back thousands of years, and currently there are thousands of peer-reviewed scientific publications that document the underlying biochemical pathways that cannabinoids modulate. They use an inquiring approach to discover and develop novel cannabinoid-based therapies to improve patients lives. Their founders have been committed to fostering and maintaining a bold, pioneering spirit fostering the true nature of innovation from which cutting edge ideas flourish and translate into evidence-based solutions. Take a look at their scientific advisory board here.
Newlead Holdings Ltd. (NASDAQ:NEWL) is another example of a company that emphasizes having a strong management team as it's described front and center on their website, "NewLead Holdings Ltd. is an international shipping company that owns a fleet of dry bulk carriers and double-hull product tankers. We provide ideal solutions for sea transportation requirements and play a significant role in meeting the worldwide demand for distribution of petroleum products and dry bulk commodities. With an experienced management team focused on operational excellence and the ability to leverage strong relationships with significant customers, industrial partners, financial institutions and shipyards, we will endeavor to capitalize on the dynamics of the shipping industry, expand the Company and create shareholder value." Helping investors and customers to understand that they come first is one of the keys to succeeding and creating proper price appreciation for all involved.
Conclusion
Opportunities will continue to abound as companies continue to expand their assets while pivoting them in the direction of revenue and profit continually. Positioning in companies that are capable of defying the odds by incorporating a survive and thrive strategy based on solid management and real exciting innovation including exciting price appreciation for their investors, remains wise.
Disclosure: The author is long VELTF, CHAG, CBIS, NTEK, NEWL.