His name is YJ Draiman, and he wants to be your next Mayor.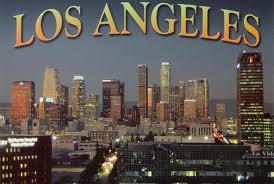 He's agreed to let me use his campaign material to introduce him to the readers of this column. He's aware this is not an endorsement-that other candidates may ask for the same courtesy. He's OK with that.
The son of European immigrants, YJ Draiman was born in 1949. He was reared in Brooklyn, New York. After graduating from High School, he studied Engineering in New York City. In 1971, he got married and went to work as a Mechanical Engineer in the printing industry.
In 1975, YJ moved to Chicago where he initially worked as an Administrator in a Healthcare facility. But for most of his adult life, YJ has been a businessman. He rehabilitated apartment buildings, he owned a Real Estate Office, and Draiman partnered in a Natural Gas Exploration venture and operated a chain of electronic stores. In 1984, he started marketing Deregulated natural gas, natural gas futures hedging and Efficiency in Energy, Water, Telecom and Utility Services. He's been active in this business ever since. He's been recognized by the Illinois State Commerce Commission as a Utilities Expert.
In 2005, YJ came to Los Angeles. He resides in Northridge and has lived there ever since. As a resident of Northridge, he developed an interest in the Northridge East Neighborhood Council (NENC). In 2010 he was elected as a Member of the Council's Board of Directors. Today, he's the Secretary and he serves on both the Executive and Finance Committees. Moreover, YJ also represents the NENC on the Northridge Vision Organization. In 2010 YJ was a candidate for Councilman in the 12th District. YJ is currently working on his PHD in Energy conservation.
YJ Draiman wants to be your Mayor! He feels his successful business experience has given him the skills, abilities and insights needed to balance the interests of the City's very diverse communities. In the end, YJ believes all Angelinos (himself included) expect City government to be effective and efficient-to provide excellent services at an affordable price.
To achieve those goals, YJ is committed to an ambitious jobs program: he'll bring back those businesses that were forced-by the City's high tax rate-to leave Los Angeles. Moreover, he'll actively support the creation of new businesses in renewable energy and energy conservation.
YJ reminds Angelinos, "Don't forget that our City normally gets more sunlight than any other city in America. That fact must be used to our advantage. We will determine if it's feasible to call Los Angeles the Solar City. We will explore the possibility of turning the whole City into "The World Capital of Renewable Energy". That would attract billions of investment dollars to Los Angeles. It would facilitate the start-up of many small, energy-related businesses. It would create jobs and generate tax revenues."
But Los Angeles has several problems that demand immediate attention. YJ agrees that the City's civil service system does not appear to be well-managed. One thing is clear: The people of Los Angeles should not be expected to sit and watch while their leaders spend 60 percent of the City budget to support an under-utilized workforce. And asking budgetary departments to manage themselves-without effective accountability-doesn't serve the public interest.
Recently, questions have been raised about the City's tax collection procedure. It's speculated that the City regularly fails to collect all the taxes it's owed. Cynics ask if there's a connection between City Hall's annual budget gap and the chronic failure to collect all the taxes owed. YJ doesn't share that cynicism, but he does think an independent audit may be useful.
YJ is a family man. He and his wife, Miriam, have two adult sons, David 39 a lead singer for Disturbed and Benjamin, 36 a psychologist. He's at a point in his life where he feels he can give something back to the country that has treated his family so well. He'd welcome comments/question from those who read this column, and can be reached by phone at: (818) 366-6999, or with an e-mail yjdraimanformayor@yjdraiman.org. r11