Giant Institutions - The New Corporate Raiders
Fidelity® Investments is a multinational Financial Services Corporation aka FMR LLC. It is a family owned business that was founded in 1946. It is one of the largest mutual fund and financial services companies in the world. Fidelity claims it is the #1 Mutual Fund in the world, with over 500 various funds of which the most prestigious being the Fidelity Magellan Fund (MUTF:FMAGX).
Just to get some perspective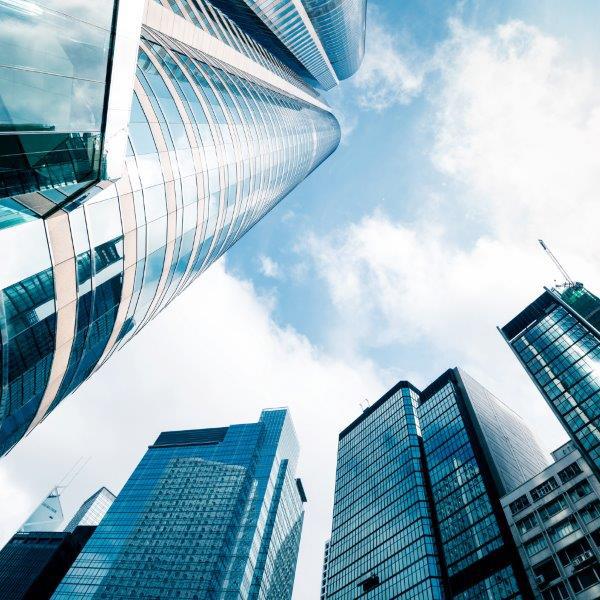 of just how colossal this firm is today, it is perhaps the largest money manager in the world. It has an estimated 1.9 trillion in assets under management. It is a huge advocate and early adopter of sophisticated new technology platforms for portfolio guidance, institutional brokerage, retirement planning, and benefits outsourcing for health and pension. In addition is has risk management with 20 million individual investors, as well as thousands of institutions and financial intermediaries using its services. It is a behemoth in the financial world but it gets little press.
Fidelity is a company that uses technology extensively with a2.5 billion dollar budget for IT, with 12,500 technology employees of its approximate 41,000 total employees worldwide. This makes it one of the most powerful technology financial services companies, and it has massive clout.
Fidelity under competitive pressure is altering its portfolio diversification. It has been increasing its purchase of stocks for some funds from 53% to 60%+ which means Fidelity is heading toward heavier Buy Side Institutional activities. The reason is that the average citizen is postponing retirement because they do not have sufficient funds to retire.
Fidelity like many of the giant institutions has significant clout as a shareholder of many corporations. It has been an active voice against corporate executive pay from fortune 500 companies, and has warned it would vote against any excessive remuneration.
What many companies have failed to consider is that as both Buy Side and Sell Side giant institutions increase their portfolio diversification, are now holding more shares and have a larger shareholder influence which creates a Power Shareholder. If two or more of these Power Shareholders join forces as voting shareholders, they can and will change the course of many corporations.
These are the new "Corporate Raiders" but they are not raiding the company like Carl Icahn would by destroying the firm to rebuild it, or chop it into pieces and the create new companies, or sell the components. These new corporate Power Shareholders would and could dictate how a company operates. They have the votes and they can vote out CEOs, as well as Board Members.
Mark Zuckerberg CEO of Facebook, Inc. (NASDAQ:FB) did not want to hand over that kind of control to shareholders so he controls everything, with shareholders having zero voting rights or nearly so. This will impact FB for years to come, and poses the question of who is buying this stock seriously for long term.
Fidelity is an early adopter of new technology, and has been moving into Cloud Technology faster than most of the firms near its size and influence. Its internal private cloud is based on OpenStack technology, and functions much like a public cloud only without the PRISM risk factors and other problems facing many public cloud technology platforms.
With its massive Big Data crunching capability, huge shareholder influence, and broad base of financial services across many divisions, Fidelity is becoming an increasingly dominant force in how the financial markets will change over the next 2-3 decades as it remains a private LLC firm.
The risk that many corporations now face is that huge institutions such as Fidelity can combine their voting with other giant Buy Side Institutions who have similar interests, to literally vote out an entire board if they deem the company heading in the wrong direction for their fundholders. This puts huge power in the hands of corporations like Fidelity, Vanguard, and others who are now more than ever heavily vested in stocks, with portfolios carrying fewer bonds, as well as fewer other asset classes and derivatives.
Summary:
Although Fidelity is still a privately held LLC the Fidelity Magellan Fund has charts, as do most of the Fidelity Funds. If you are a Mutual Fund investor, it would be wise to track all of your funds with charts.
If you are an individual investor or retail trader being aware of the shift of power, the changes to the status quo, and the increasing dominance of the giant Buy Side Institutions is important. Their ability to alter the course of the corporations they are invested in as shareholders can affect what a corporation does, and who it hires for the board, CEO, CFO, as well as other officers.
I invite you to visit my website at www.technitrader.com
Trade Wisely,
Martha Stokes CMT
Chartered Market Technician
Instructor and Developer of TechniTrader Stock & Option Courses
Copyright ©2015 Decisions Unlimited, Inc. dba TechniTrader. All Rights Reserved.
TechniTrader is also a registered trademark of Decisions Unlimited, Inc.
Disclosure: The author has no positions in any stocks mentioned, and no plans to initiate any positions within the next 72 hours.
Disclosure: The author has no positions in any stocks mentioned, and no plans to initiate any positions within the next 72 hours.