Into The Secondary Phase
The past 9 years have seen massive changes in the use and adoption of Cloud Technology. Nine years ago hardly anyone had heard of Cloud Technology or Cloud Computing, and most of the big blue chip firms developing this technology believed that adoption was more than a decade away. However Cloud acceptance in the enterprise world accelerated at a faster pace, as several major industries began aggressively moving from PC networks to Cloud based Technologies.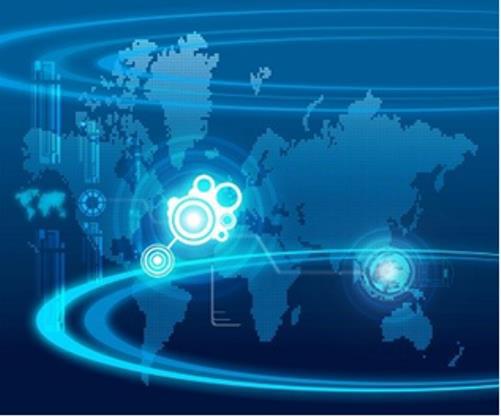 During the year of 2013 there were several setbacks and the one with the most impact was of course the government tapping into public clouds and accessing private information. NSA PRISM hampered several key Cloud Technology development companies, and caused a stall and delay for several months in Cloud adoption by many firms. Another setback was the loss of so many small private companies to acquisitions as big blue chip companies which were fat with extra cash and competing fiercely to seize dominance in their market niche of the cloud, gobbled up small private firms on an unprecedented scale.
Still the IPO's that have outperformed in 2014 were either Cloud Service companies, or companies that had adopted Cloud Technology to give them a decided edge against competitors. There were far more IPOs from Cloud based technology than any other industry.
This leads many to wonder what is coming in 2015. What is coming is the next evolution of Cloud Technology, which insiders from top companies are projecting is going to be even more massive and disruptive than what has occurred thus far with the Cloud.
Cloud Technology is now facing the next growth spurt which comes close to midway, in the long term new technology cycle. This secondary phase is bringing new displacement technologies, and some of the once hot new Cloud Services have fallen victim to this new evolution.
New Technology is a process that evolves over time. As such what was once the hot new product or service can suddenly be the outdated old technology, as new innovations move through the Cloud Computing industry at a faster rate than ever before in the history of new inventions.
The Cloud is not only accelerating other industries with new technology, but it is affecting its own industry at a pace that defies imagination and historical precedence. Just keeping up with all the new innovative services and new components can be a daunting task.
The IPO market in 2014 geared up for the first huge growth year in over a decade. Investors and traders found it even more challenging when it came to what stocks to buy, and how to find the aggressive growth and momentum runs before the High Frequency Traders HFTs drove price up speculatively.
Global IP Data Center Traffic Growth is expected to more than double in the next couple of years. Cloud Data Centers are expecting growth to 69% over traditional Data Centers by 2017, a staggering dominance that some think is underestimated.
Zettabytes in 2014 were 1.8 ZB and expected to double each year through 2020. So every year the zettabytes will double from the prior year. Consumer traffic is expected to grow 36% and workload in the Cloud Data Center will reach 63%. What this means is that in 3 years, Cloud Data Centers will have 7 times more workload.
It is no wonder why so many big blue chip companies have been on an acquisition binge. Scrambling for the best new little companies with great new ideas and inventions, has become the norm for Cloud companies who are posturing to dominate the next huge growth industry.
It can be for many retail traders that hearing about the Cloud so much, makes them feel that this technology is coming to the end of its cycle. They are mistaken. We are now into the second phase which is already even more important, more disruptive, and having a greater impact on the economy.
I invite you to visit my website at www.technitrader.com
Trade Wisely,
Martha Stokes CMT
Chartered Market Technician
Instructor and Developer of TechniTrader Stock & Option Courses
Copyright ©2015 Decisions Unlimited, Inc. dba TechniTrader. All Rights Reserved.
TechniTrader is also a registered trademark of Decisions Unlimited, Inc.
Disclosure: The author has no positions in any stocks mentioned, and no plans to initiate any positions within the next 72 hours.
Disclosure: The author has no positions in any stocks mentioned, and no plans to initiate any positions within the next 72 hours.