Balance Of Power, Time Segmented Volume, and MoneyStream Lead Price
The best indicators ever written for our modern markets are not MACD, Average Directional Index ADX, Average Range, Volume Accumulation Percent VAP, or Ichimoku Cloud but those special and remarkable indicators written by Don Worden of Worden Bros.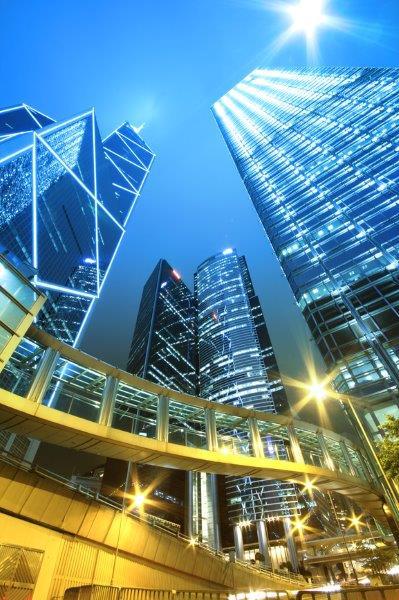 As all of you know by now, we lost this incredibly talented indicator writer and technical analyst last year. The community of technical traders and technical analysts has lost someone irreplaceable. He was unique in his approach to writing indicators. No other indicator writer created indicators like his, and they were far ahead of their time.
If you are still not using Don Worden's Balance of Power BOP, Time Segmented Volume TSV, and MoneyStream MS you are missing out on the absolute best indicators for our modern market structure. I don't get anything for saying this. I know it to be true.
Many assume that an indicator needs to be public domain to be good, but the exact opposite is true especially nowadays. By not putting these indicators out there to be exploited by every online broker and trading system vendor, Worden has protected these indicators so that High Frequency Trading Firms HFTs do not have access to them.
HFTs front run using MACD because it is overused, exploited, and misused. They can see the transactions coming down the pipeline. MACD is their favorite indicator to use in order to front run retail traders, and they use it all the time to do so. It is simple to program and easy to execute.
On the other hand, I have used Worden indicators for a very long time and have watched over the years how Balance of Power, Time Segmented Volume, and Moneystream have actually improved. These indicators were designed for the market structure we have today where Dark Pools hide their giant lot orders, moving in so quietly, keeping volume low, price nearly flat, and leaving no ripples for HFTs to see.
The only indicators that reveal Dark Pools quickly, easily, and decisively are the Don Worden indicators if you learn the patterns that reveal them. Why? Because he had the foresight and vision to recognize that whether a large lot transaction ticked to the upside or the downside, mattered far more than whether price moved up or down.
While all the other indicator writers were concentrating on price action, Don Worden was focused on volume and what lot sizes were involved and how that related to price. His vision was novel, radical, and simply amazing.
About Balance Of Power BOP
Balance of Power has changed the most in the past decade. Its usefulness and ability to lead price just gets better over time. The more Dark Pool and HFT automated orders chug through the system, the stronger Balance of Power is as a leading tool for short term trading. The Shift of Sentiment™ in Balance Of Power leads so well that it can be used for Day, Swing, Momentum, and Position trading. It is astoundingly accurate in exposing the Dark Pool activity early on when price looks directionless or non-trending. BOP warns that the dominant large lots are already shifting the power to the opposite side of the trade. BOP leads at tops and bottoms and is crucial to recognizing these patterns before they complete. All you need to do is learn how to read it. It has far more subtle nuances now than when it was first written, which are not hard to recognize or learn. BOP is by far, the most important indicator to use in trading, and leagues ahead of MACD in terms of leading qualities.
About Time Segmented Volume TSV
Time Segmented Volume also has matured as an indicator, and reveals bottoming and topping patterns, that look very much like price topping and bottoming patterns in a line form. These too are invaluable as they lead significantly ahead of price.
About MoneyStream MS
MoneyStream can be contrarian, and still it outperforms every other Flow of Funds indicator anywhere.
Summary
Retail traders already using the TC2000 charting software program with Notes, Scans, Sorts, Alerts, and Simulator should use these indicators. Very few charting programs have a master mind behind it like Don Worden. These are the best indicators anywhere that reveal exactly what you need to know, and lead price. I train professionals, mutual fund managers, financial planners, registered investment advisors, even market makers who have retired and want to trade and they all agree that the indicators developed by Don Worden are truly remarkable.
Highly profitable trading does not come from learning candlestick patterns alone, or a lagging price/time indicator. Highly profitable trading is not going to happen from some strategy or trading system. It certainly is not going to come your way from any red light/green light system, which frankly I am surprised is making the rounds in retail trading AGAIN, as it is so devastating financially to retail traders.
If you want to earn what the professionals are in trading stocks, you need to have exceptional indicators that lead price. Don Worden's legacy is mega-huge. BOP, TSV, and MS are right there at your fingertips, and the HFTs can't see them so you have the advantage using them.
I invite you to visit my website at www.technitrader.com
Trade Wisely,
Martha Stokes CMT
Chartered Market Technician
Instructor and Developer of TechniTrader Stock & Option Courses
Copyright ©2015 Decisions Unlimited, Inc. dba TechniTrader. All Rights Reserved.
TechniTrader is also a registered trademark of Decisions Unlimited, Inc.
Disclosure: The author has no positions in any stocks mentioned, and no plans to initiate any positions within the next 72 hours.