HFTs Not The Dominant Force In Stock Market
Many individual investors and retail traders believe that High Frequency Traders HFTs control the market, and that there is nothing they can do about it. Everyone is hoping and waiting for the Securities Exchange Commission SEC to do something about the HFTs. Some people feel the same about the so called "Dark Pools" who seem even more mysterious, and whom many believe may harm the individual investor which is untrue.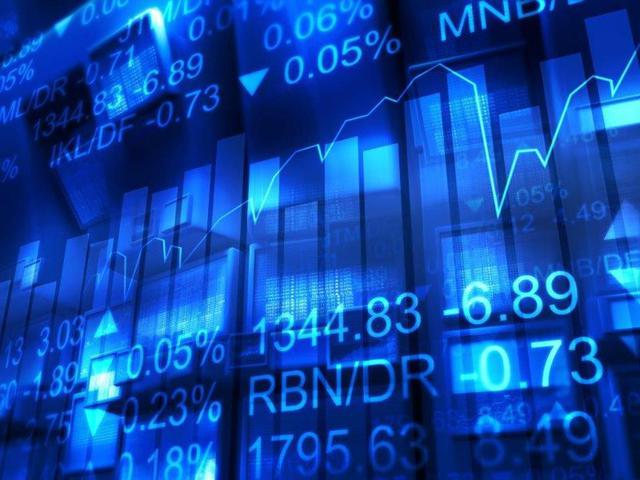 The reality is HFTs which are automated computer generated low latency orders triggering primarily on retail side news, have a narrow time period each day when they are highly active. As millisecond triggered orders, their activity each day as been shrinking. It used to be that in the first half hour of the day these millisecond orders were firing off, then it became the first ten minutes of the trading day. Now after all the scandalous reporting about HFTs, their activity has diminished to one to three minutes of the trading day.
HFTs used to be found mostly in the big blue chip company stocks that everyone knows, but now they are also triggering in the small cap stocks. These are in the SEC Pilot Test program, which is testing to see if widening the spread on small caps will provide more liquidity for that group of listed stocks.
Although it appears to be HFTs controlling price, if you are watching intraday activity at market open or the indexes day by day, the true control of stock prices is not HFTs when studying the market trend over time. This may not seem like an important analysis, but for technical and retail traders it is a vital part of knowing when to shift gears especially for Swing and Day traders who trade both sides of the market.
Instead of focusing on HFT action which is unreliable, inconsistent, and rarely lasts more than a day in a stock chart technical and retail traders need to pay closer attention to where the Dark Pools are quietly accumulating, rotating, OR if they are in a distribution mode. By using indicators that are able to separate out the smaller lots from larger lots and by studying the patterns of these indicators, traders can anticipate Shifts of Sentiment™ ahead of reversals and then know how price will behave.
The indicators that are ideal for this are Balance of Power BOP and Time Segmented Volume TSV. By incorporating these indicators into stock scans, it is easy to track where and what the Dark Pools are doing. These huge institutions control 64 trillion dollars in fund assets worldwide, and it is imperative to know in advance of a correction when they start rotating out of an index or a sector.
Trading a speculative run up that is under rotation by Dark Pools can be hazardous to retail traders who are unprepared for the sudden topping action. Then too retail traders who sell short and are unprepared for the Dark Pools who are bargain hunters waiting at key "buy zone" areas, can cause even higher losses. For most technical and retail traders, this is the analysis that is lacking in their stock pick selection process.
Instead of being frustrated about the volatility of the market, that HFTs trigger early morning, or that it seems impossible to know what the market will do next, traders who focus on watching what the Dark Pools are doing are well ahead of the action and are prepared to shift ahead of price moving.
It is a simple matter of using indicators that reveal what Dark Pools are doing whether they are in accumulation mode, rotation, or distribution. Since Dark Pools control price in a very specific manner and allow smaller lots to create the runs, their control is insidious and rarely understood. When a retail trader can see what the Dark Pools are doing, they then have the ability to track the most important Market Participant Group and can move with this influential group instead of constantly being on the wrong side of the trade.
Summary
It is NOT HFTs that retail traders should be worried about. It is the Dark Pool action which controls price and trend over time. Where they are buying, where they are rotating, and when they start distribution are key elements of chart analysis few traders recognize. Until retail traders learn this skill and the tools that show them where Dark Pools are and what they are buying or selling, they will continue to have far lower success than their counterparts the Professional traders.
I invite you to visit my website at www.technitrader.com
Trade Wisely,
Martha Stokes CMT
Chartered Market Technician
Instructor and Developer of TechniTrader Stock & Option Courses
Copyright ©2015 Decisions Unlimited, Inc. dba TechniTrader. All Rights Reserved.
TechniTrader is also a registered trademark of Decisions Unlimited, Inc.
Disclosure: The author has no positions in any stocks mentioned, and no plans to initiate any positions within the next 72 hours.