Overview:
The Nasdaq has been under-performing the other major indexes year-to-date (as of Friday March 4, 2016). See the following chart...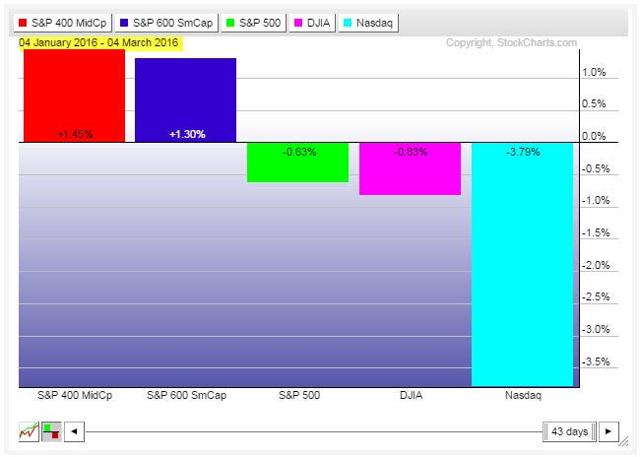 The Nasdaq was the weakest index during January...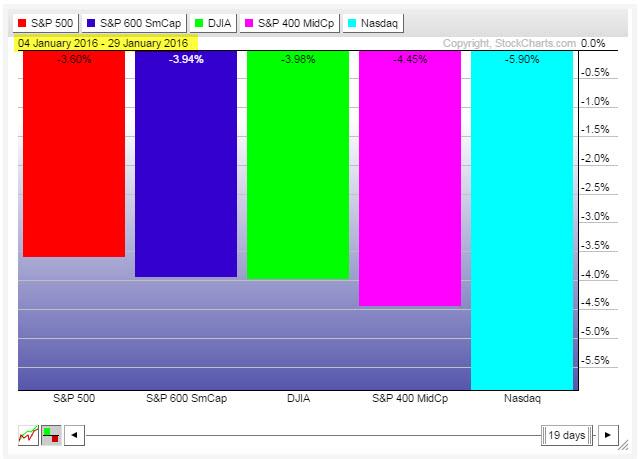 It was also the weakest index during February even when Mid Caps, Small Caps and the Dow all had positive returns for the month...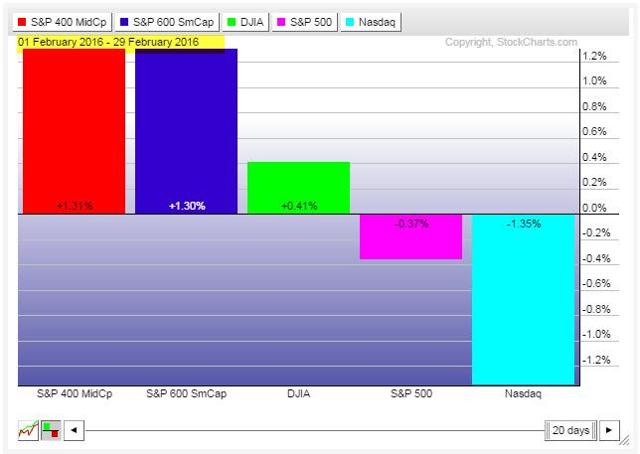 Insights:
The Nasdaq is in a relative weak period (February & March) compared to the other indexes based on seasonal trends. October and November tend to be the stronger months for the Nasdaq. See next chart...(data source: StockCharts.com)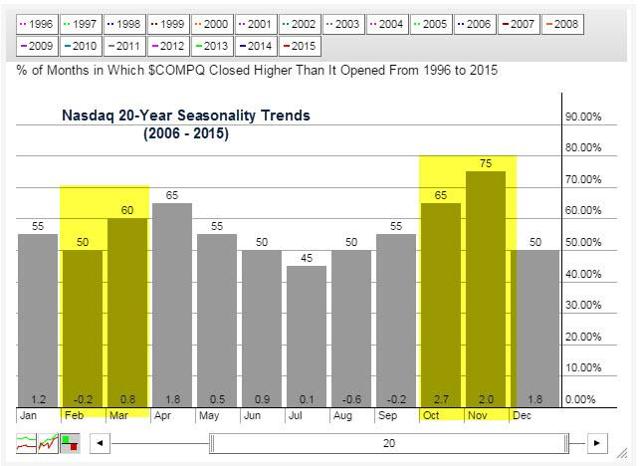 Compare this to the following seasonal charts for the S&P 600 (Small Caps) and the S&P 400 (Mid Caps) for the same 20-Year seasonality period...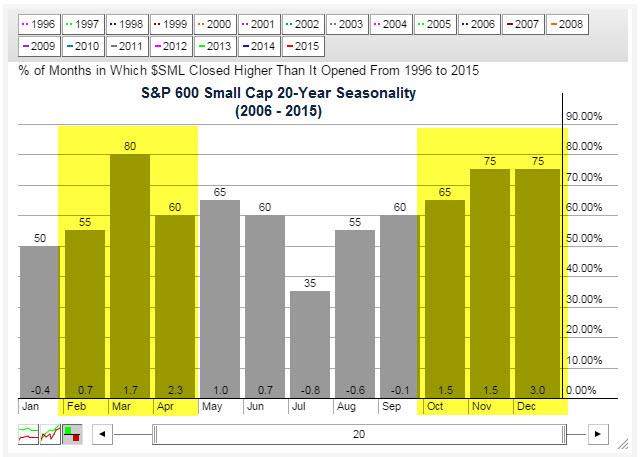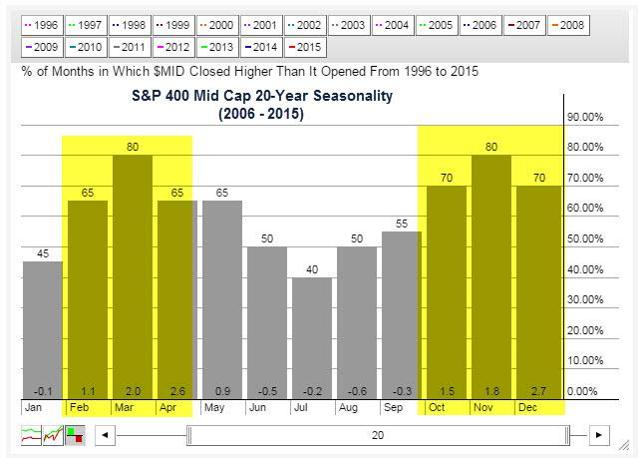 Summary:
The seasonal weakness for the Nasdaq is still evident when looking at the first eight trading days of March (see following chart). All of the other major indexes are positive for the month, so far. The chart does not include today's data, Friday Mar. 11th, as this article is being written intraday. All the indexes are rallying Friday, including the Nasdaq. Next week I will dig deeper into the data and identify which industry groups were responsible for the Nasdaq's underperformance.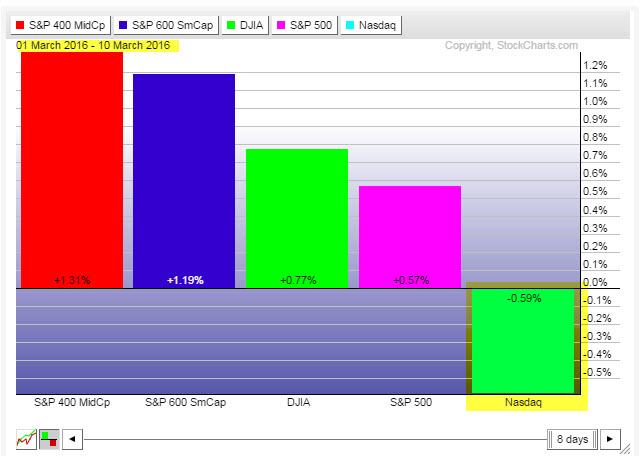 Disclosure: I/we have no positions in any stocks mentioned, and no plans to initiate any positions within the next 72 hours.