Unlike many other commodities in the market, aluminum prices are surging high all reason due to Ford Motors increasing usage of the aluminum metal in manufacturing of their new cars. The high demand and industrial usage of the metal is increasing as the auto manufacturer has used it in its full size F-150 pickup that was revealed in 2015.
As per stats produced by Morgan Stanley, the prediction for the increment of the consumption of aluminum is expected to rise to 7% in the current year, to about 5.38 million tons, all due to the increasing demands in auto manufacturing companies, making it the highest possible in last eight years.
Ford Motor Company F decision of use aluminum as the manufacturing material has ensured their F-150 pick-up to weigh 700 pounds less than its previous prototype. This also resulted in the company to come up with the most fuel efficient truck in the existing market.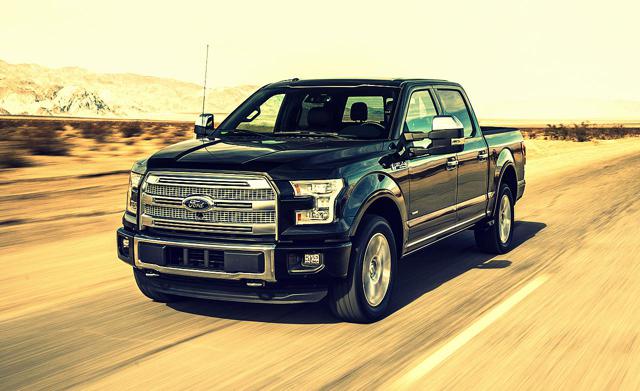 According to the predictions provided upon the existing facts by US Environmental Protection Agency (EPA), it is being estimated that the new F-150 will have a mileage of 26 miles per gallon (mpg). This improves about 29% than the previous versions.
Up till now the sales for the company are coming across something to be of noteworthy this year. In January only, the company was able to break records of the previous months and reported best monthly sales since 2004, given that the dealership was functional for 12 days only throughout the month.
The company is also expanding its workforce to meet the growing consumer demands of the new F-150. The company recently added 1,550 employees to its existing work progress in Michigan and Missouri plants and is expected to do the same for its Kansas Assembly Plant.
A Citigroup analyst, David Wilson said, "The demand profile for aluminum is positive, for sure, and that's from the light-weighting trends in the auto sector." He further added, "There's longer-term pressure on auto companies to reduce car fuel consumption, and I suspect we'll continue to see those trends in light-weighting."
According to Bloomberg, "Ford's 2015 F-150 is the largest production ever of an aluminum-bodied vehicle." Because of the fact that expensive material usage was banned from the manufacturing of luxury cars, but Ford's F-series has been the best-selling lineup in US for the past three decades, and provide about 90% of the vehicle manufacturing company's profits itself.