Micron Technology (NASDAQ:MU) is dropping after earnings despite analysts raising targets. Our most important signal, our fundamental/technical grade, is an 89 out of 100 Buy signal, but MU cannot be put into our model portfolio until it has an Implied Return Buy Signal. That requires higher targets and lower prices, which is exactly what is happening to MU. 
The majority of analysts still have Buy ratings, but only by a small margin. That may explain the selling after earnings. We also need a +Buy signal in our Fund column shown on our daily report below. If you would like to see the changes in these signals during the next two weeks, please send us your email and we will send you our daily report.
Here is our daily report showing our signals for MU. See the Buy signal in the SID column and the lack of green coded Buy signals in Implied Return and Fund columns.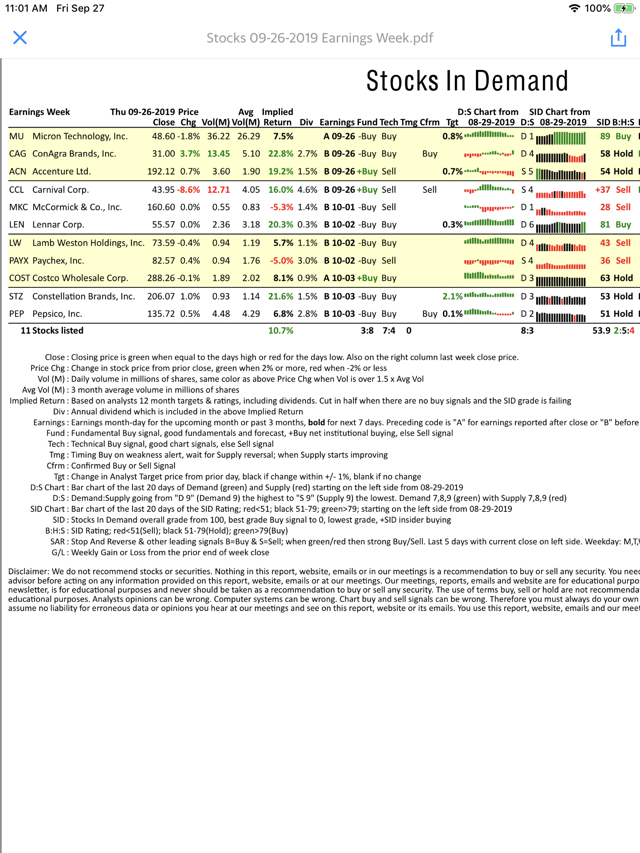 Here is the chart showing support levels: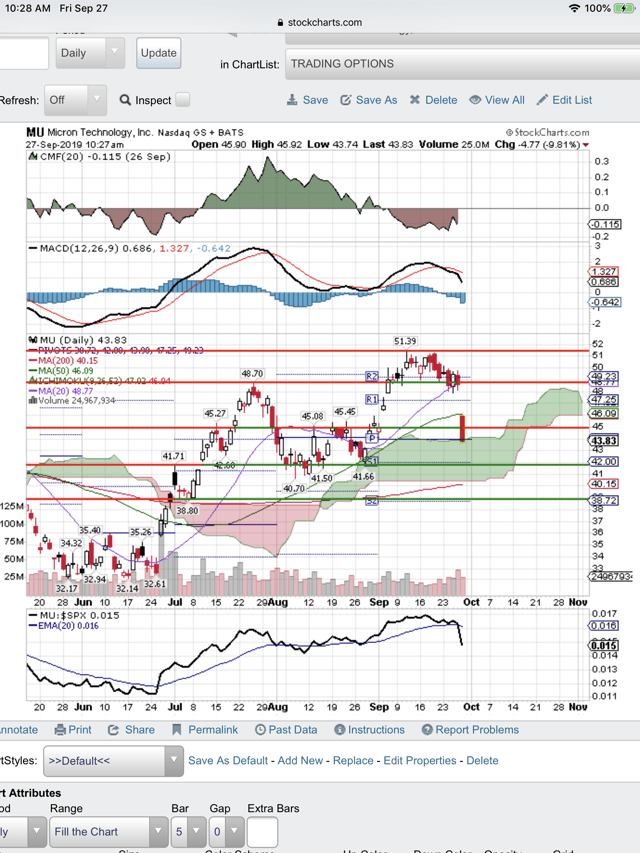 Disclosure: I/we have no positions in any stocks mentioned, but may initiate a long position in MU over the next 72 hours.
Additional disclosure: Disclaimer: We are not investment advisers and we never recommend stocks or securities. Nothing on this website, in our reports and emails or in our meetings is a recommendation to buy or sell any security. Options are especially risky and most options expire worthless. You need to do your own due diligence and consult with a professional financial advisor before acting on any information provided on this website or at our meetings. Our meetings and website are for educational purposes only. Any content sent to you is sent out as any newspaper or newsletter, is for educational purposes and never should be taken as a recommendation to buy or sell any security. The use of terms buy, sell or hold are not recommendations to buy sell or hold any security. They are used here strictly for educational purposes. Analysts price targets are educated guesses and can be wrong. Computer systems like ours, using analyst targets therefore can be wrong. Chart buy and sell signals can be wrong and are used by our system which can then be wrong. Therefore you must always do your own due diligence before buying or selling any stock discussed here. We assume no liability for erroneous data or opinions you hear at our meetings and see on this website or its emails and reports. You use this website and our meetings at your own risk.