The world is aging. The average global population age is increasing.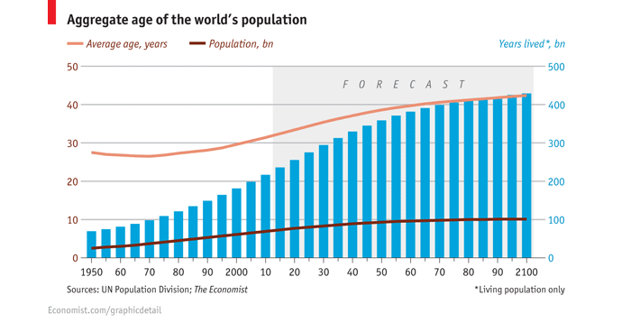 Source: The Economist
This means there are more middle-aged and elderly people than ever before. This trend is expected to continue far into the future.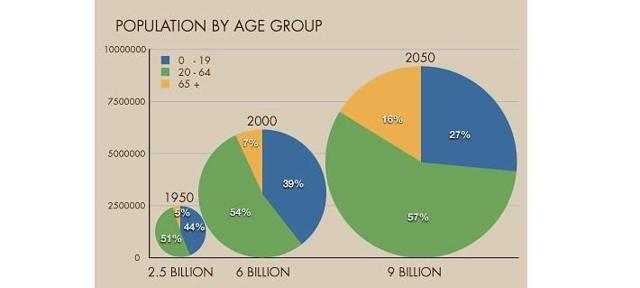 Source: The Wisdom Years
The older someone is, the more they spend on health care (on average).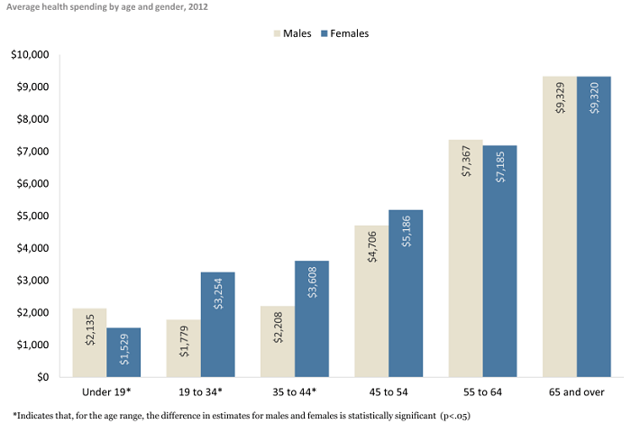 Source: From Peterson-Kaiser Health System Tracker
Note: Data for the United States, in 2012.
Demographic changes create opportunity. What if you could benefit from these changes?
The business analyzed in this article will benefit from the coming demographic changes. Better yet, it already has a long history of success…
… As evidenced by its 44 consecutive dividend increases.
It also is a timely buy. It is ranked in The Top 10 using The 8 Rules of Dividend Investing.
The business I am talking about will benefit from both:
Aging global populations
Births and baby population growth in emerging markets
This article examines the investment opportunity at Abbott Labs (ABT).
Note: I am personally long Abbott Labs.
Click here to continue reading this article on Sure Dividend...