Dividend investing is one of the most repeatable, surefire methods to build wealth over the long run.
Investing in subsets of the overall stock market with strong dividend histories and promising growth prospects has been proven to boost the return of investment portfolio.
One example is the Dividend Aristocrats - stocks with 25+ years of consecutive dividend increases. The S&P 500 Dividend Aristocrats Index has handily outperformed the S&P 500.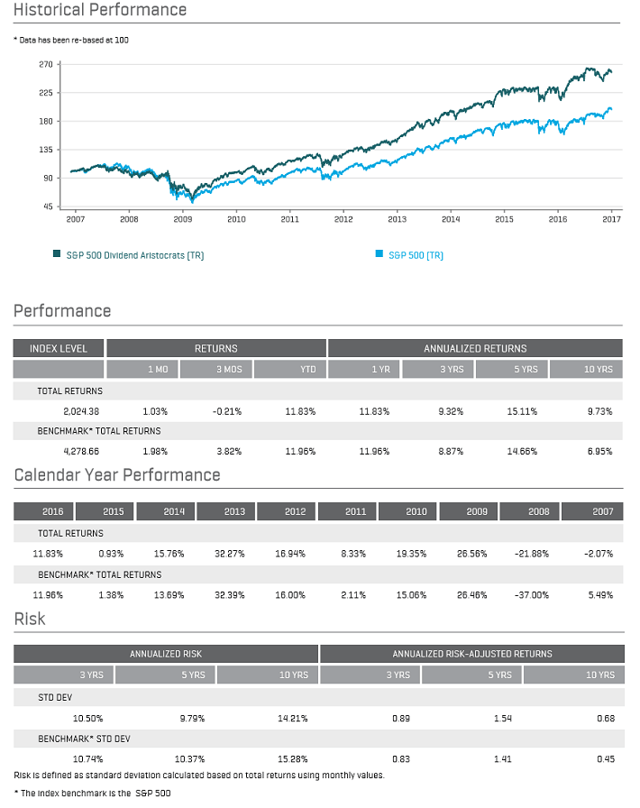 Source: S&P 500 Dividend Aristocrats Factsheet
Over the past ten years, the Dividend Aristocrats have returned 9.7% annually compared to the S&P 500's 7.0% - an outperformance of 2.7%. You can see the entire list of Dividend Aristocrats here.
The outperformance of the Dividend Aristocrats does not mean that dividend investing is foolproof. There are many ways to lose money with dividend stocks.
This article will describe some of the most common mistakes made by dividend investors, as well as steps you can take to avoid them.
Click here to continue reading this article ad free on Sure Dividend...