This is an update on the paired trade made on April 6, 2013. It was based on prices based on market close of April 5, 2013
Sell short 200 shares of PFG (PRINCIPAL FINANCIAL GROUP)
Buy 257 shares of LNC (LINCOLN NATIONAL CORP)
The trade is now showing profit after 2 days,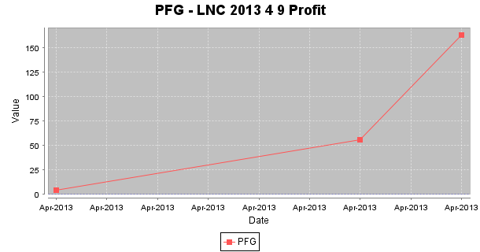 and as the picture below attests, the spread on this paired trade is continuing to converge very well. There is still time to capture profit by entering this trade if you have not already done so.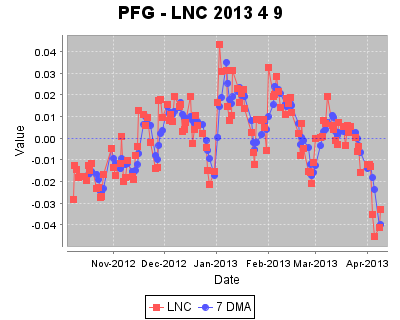 Disclosure: I have no positions in any stocks mentioned, and no plans to initiate any positions within the next 72 hours.