Micron will announce its earning after the market close. The IV rank is only slightly elevated (~35) and since I don't really have any directional bias on this, I have decided to sell strangle heading into the earning:
Sold MAR 29 35 Put for $0.30 per contract
Sold MAR 22 46 Call for $0.16 per contract
Total premium received is $0.46 per contract
Margin required is $452.60 per contract
Percentage expected return is ~ 10% in 9 days or ~ 407% annualized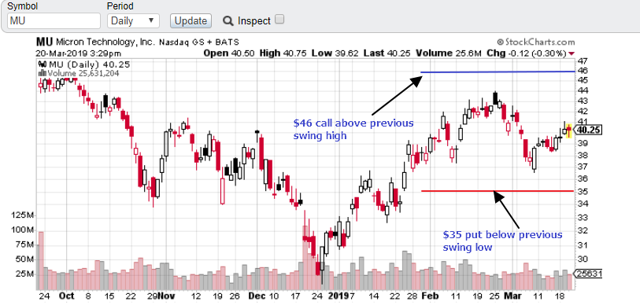 Disclosure: I am/we are short MU (Strangle).
Additional disclosure: I/we have strangle positions in MU heading into earning after the market close on 03/20/2019. I wrote this article myself, and it expresses my own opinions. It is for informational purposes only and is not intended to be used as a complete source of information to initiate any options selling strategy.