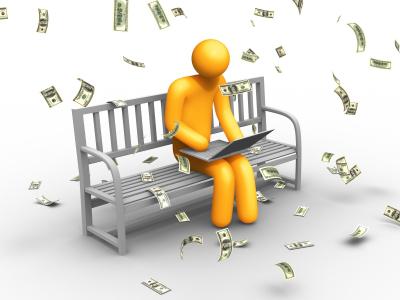 It doesn't take much to manage your money. You may either leave your precious capital in the hands of a third party money manager or you may choose to invest intelligently for making millions out of your investment. Who doesn't want to be a millionaire? There may be many experts who would offer you strategies, but before you even consider those suggestion, it would be a good choice to analyse your specific requirements and capital limits. Gone are the days when buying and holding was considered a feasible option. The more dynamic you are in the market, the more chances you get for increasing your wealth. Check out the following tips which will help you to invest intelligently.
Stop Paying Others for Putting Your Money Down the Drain
I know this statement sounds a bit straightforward, but when it is your money on the line, you should never let anyone let it go to waste. But do you realize that you are in fact paying someone who just cannot manage your funds, leave along generating profit. So, the first step for investing intelligently is to take things into your own hands and start learning the fine art of stock trading. If you are not well versed with the dynamics of the stock market, then refer to a financial adviser or use Day Trading Software to get the help that you need. I would personally suggest the use of a trading system as financial advisers may fail to explain the risk, rewards and investment requirements in a clear manner and this causes most of the loss scenarios to occur.
Always Keep A Plan Ready
Intelligent investing is not instant coffee or a one-size-fits all strategy. It needs to have a strong financial plan to back up every move that you make in the stock market. You should focus on making your plan as specific to your personal style and preferences for ensuring that your investments perform in accordance to your expectations in the market. How does the plan help? Well, for a start the plan lays down specific goals and milestones that need to be achieved during the course of the trading activity.
Clearly identify the possible contents and the contingent action plans that would be required to overcome any last minute difficulties. Middle aged individuals may want to pursue a strategy that maximizes asset appreciation, as they may not need the funds until retirement. Similarly, people in their 60s who have reached retirement would like to focus on strategies that help them to maximise their income generation. It is always good to be prepared rather than waiting to settle things at the moment of occurrence.
Know Your Assets
How can you possibly trade without knowing the in and out of your assets? It is important and mandatory that you analyse the stocks and assess the ways in which they would respond to stimuli in various macroeconomic conditions. This will help you to gauge the perfect time to buy and sell your assets.
Stocks and commodities usually rise with an expanding economy, while bonds usually rise in a weak economy. But it is important to know that each asset has different performance characteristics which is largely guided by the applicable business cycle. The cycle is affected by the demand-supply patterns and the subsequent evaluation of historic data related to the time/ date when the investments were made.
Bonds prove to be life savers during market turbulences, especially in major financial crises where the market seems to drive negative valuation. This is the only reason why traders are advised to diversify their investments not only across stocks but also across asset categories where the location of specific assets need to be changed in keeping with the economic direction prevailing at that time.
Your Trading Decisions Should Be Well Thought Of
In order to assess the assets properly, you need to have a good understanding of the following schools of thought:
Technical School - Trading charts are used in this for determining the trend of different stocks.
Fundamental School -In this, economic theories as well as financial ratios are used for identifying which assets need to be bought and sold.
Efficiency Hypothesis School - This propagates the initiative for making investments in ETFs and mutual funds as these are able to trace the performance of the market indices. This is considered better than investing in individual stocks.
Focus! Focus! Focus!
Steve Jobs defined focus as being the effort used for keeping the hundreds of different ideas which can distract us from our main purpose / goal. Perhaps this is the most suitable definition in the perspective of the stock market. You need to focus on three specific areas for ensuring the implementation of intelligent investing:
Adhering to goals and strategies defined in the financial plan
Going in accordance with your asset allocation strategy.
Staying dedicated to the portfolio selected by you
By simply focusing on these key factors, you would be able to ensure that your strategy is implemented in the best possible manner. You need to be on the lookout for changes in the macroeconomic and microeconomics environments for the stocks that would be able to provide major leverage over others.
Take the Benefit of Technology
Excessive manual work is not deemed as intelligent. You should be able to achieve maximum outputs with minimal inputs. This is the "smart" way of doing things. Day trader software allows you to trade in a hassle free manner where the system manages your portfolio and investments in the best manner possible. Moreover, it will never trade in a loss scenario because the strategies provided by you indicate your preferred market conditions. So the system will only work towards making a profit while eliminating risks in the process. It does not even have to be monitored so you can be holidaying or just relaxing at a peaceful location and the trading robot will take care of everything. All you need is a dedicated personal computing system, high speed internet connectivity and a one-time effort for defining the required strategy. This is the technology era, so why not make use of the advanced tools available for reducing efforts, optimizing investments and maximizing rewards.