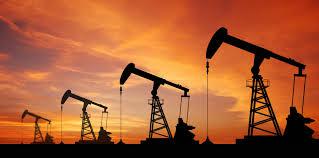 Crude Oil
In the last week, Nymex crude oil prices traded on weak note as worries over Ukraine eased a bit following a presidential election. A decisive win for billionaire Petro Poroshenko in Ukraine presidential election raised hopes of political stability in Ukraine - a main gas supply route to Europe from Russia.
Russia said that it was ready for dialogue with Poroshenko, but warned authorities in Kiev not to step up armed operations against separatists in the east.
On the other hand, Libyan protesters blockading oil ports since last summer have caused exports to dwindle to about one-tenth of capacity.
Since equities and crude move in tandem, Investors' appetite for equities has been supported by recent strong U.S. economic data and expectations of monetary easing by the European Central Bank.
Natural Gas
U.S. natural gas futures eased on Friday but ended 3 percent higher for the week as the market continues to buy gas for storage and to meet rising demand as weather forecasts show above-normal temperatures returning in June.
Utilities put 114 billion cubic feet of gas into storage, the largest weekly injection since 2009 that surpassed analysts' expectations. Utilities were able to inject gas as electric generation was 4 percent lower than the same week in 2013.
Outlook
On an intraday basis, we expect crude oil prices to trade positive as Russia is threatening to cut off natural gas to Ukraine as early as Tuesday. Russian leaders are prepared to stop crucial gas flows and squeeze their struggling neighbor economically even as Russian citizens take an increasingly open role in the violent conflict in Ukraine east.
In addition, driving season in the US is likely to create additional demand for gasoline resulting in draining of commercial crude inventories. In Libya, the crude output still remains a question mark as production at major oilfields are still at halt raising concerns on the supply side.
On the MCX, crude oil prices are expected to trade on a positive note taking cues from international markets.
If you are an active trader and looking to increase your trading profit, then you need to check out this. This is the game changing technology for Online stock traders, every trader who wants to earn profit should have this.