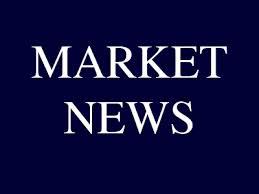 The Dow Jones Industrial Average advanced for the first time in three sessions on Wednesday, as investors shrugged off the sharpest U.S. economic contraction since 2009. The Dow added 49.38 points, or 0.3%, to close at 16867.51, near the session's highs. The S&P 500 climbed 9.55 points, or 0.5%, to 1959.53, while the Nasdaq Composite Index rose 29.40 points, or 0.7%, to 4379.76. Stocks had initially wavered after the final reading on first-quarter U.S. gross domestic product came in worse than expected, showing a 2.9% contraction versus a previous estimate of a 1% decrease. A separate reading showed orders for durable goods in May declined 1%, compared with expectations they would remain flat. Market watchers said it was difficult to pin down a specific reason for Wednesday's gains, but most agreed the GDP number, though worse than forecast, had already been factored into stock prices through two previous estimates. And so far, more recent second-quarter data point to an economy that has improved as warm weather helped drive consumers and open work sites. Oil refiners Valero Energy and Marathon Petroleum were the biggest decliners on the S&P 500 after The Wall Street Journal reported the U.S. is poised to export oil for the first time in nearly 40 years. Traders said that refiners' earnings could come under pressure should U.S. exports narrow the prices between U.S. and international crude benchmarks. The Journal reported that Pioneer Natural Resources and Enterprise Products Partners obtained permission to export oil, sending both stocks higher. Broadcasters' stocks including CBS Corp., Comcast Corp. and Walt Disney Co. rose after the Supreme Court ruled that Aereo Inc., an online-video service, violated copyright law.
European equities slid Wednesday, weighed down by persistent geopolitical tensions and a sharper than expected contraction in the U.S. economy. Stocks started the day on the back foot as developments in Iraq and Ukraine unnerved investors. Markets extended declines after data showing the U.S. economy shrank 2.9% in the first three months of the year, far more than the 2% contraction expected among economists and 1% decline previously reported. The Stoxx Europe 600 index closed 1.1% lower. At least 50 people were killed and more than 132 others wounded in western Iraq Tuesday, according to local officials. In Ukraine, a day-old cease-fire was on the verge of collapse after pro-Russia rebels shot down a military helicopter. A Barclays survey published Tuesday showed that the top concern for the majority of investors is now geopolitical unrest. "By contrast, in the last two surveys, investors thought China and emerging-market growth and Federal [Reserve] policy withdrawal were the main risks," economists wrote in a note. The U.K.'s FTSE 100 declined 0.8%, Germany's DAX lost 0.7% and France's CAC shed 1.3%. European stocks dropped Wednesday, notching a fourth consecutive day of declines as they keyed off a slide in the U.S. equity market.
Stock markets in Asia fell Wednesday after Wall Street suffered its worst session in more than a month. In Tokyo, the Nikkei 225 index fell 0.7% to 15,266.61 a day after Prime Minister Shinzo Abe outlined his planned economic package. Elsewhere in the region, trade was quiet due to an absence of market-moving news. Many traders predicted early on that regional markets would follow Wall Street lower. Korea's Kospi Composite fell 0.6% to 1981.77. Hong Kong's benchmark closed flat.
Copper futures were higher at the close of London Metal Exchange trade Wednesday, although gains were capped by concern over the health of the U.S. economy. The LME's three-month copper contract was up 0.5% at $6,915 a metric ton at the PM kerb close. The gap between U.S. and global oil prices narrowed Wednesday on news the U.S. government has allowed some exports of a form of ultralight oil, a move some analysts say could lead to a broader relaxation of the country's export ban. Light, sweet crude for August delivery rose as high as $107.50 a barrel on the New York Mercantile Exchange after The Wall Street Journal reported the news late Tuesday. Prices settled Wednesday up 47 cents, or 0.4%, at $106.50 a barrel. Brent crude on the ICE Futures Europe exchange fell 46 cents, or 0.4%, to $114.00 a barrel. Gold prices rose after data showing the U.S. economy contracted more than expected in the first quarter cut short a bout of profit-taking in the precious metal. Gold for August delivery, the most actively traded contract, settled up 0.1%, or $1.30, at $1,322.60 a troy ounce. Earlier in the session, futures traded as low as $1,305.40 an ounce.