Here is the social chatter for ERBB over the last year. The peak in "toxic chatter" occured in June of 2013 before the stock had a 7 month decline.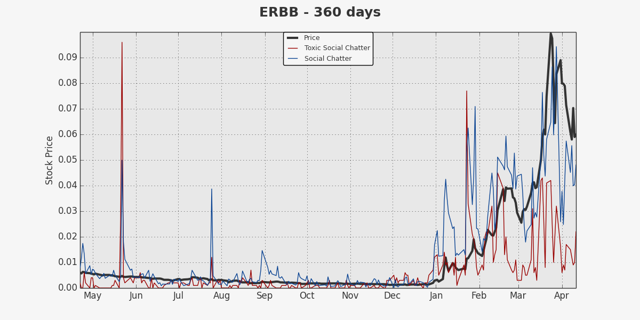 The buy signal in August was at $0.002 and the next following sell occurred in February at $0.019 a return of 950%. Currently the stock is showing an increase in positive chatter while maintaining a fairly flat degree of toxic chatter. But, there is no clear definitive signal either way.
This is a pretty unusual pattern in the marijuana sector.
Disclosure: I have no positions in any stocks mentioned, and no plans to initiate any positions within the next 72 hours.