We don't normally take to traditional analysis of stocks on the penny space - but because ACGX ran up today near 100% the day after our post - we decided to do a follow-up. Here is the company profile information from OTC Markets taken today, August 2013 and May 2012. The float has gone from 8 million to 465 million over that time frame. Maybe, this is the unseen force driving the stock currently, shares being converted to cash.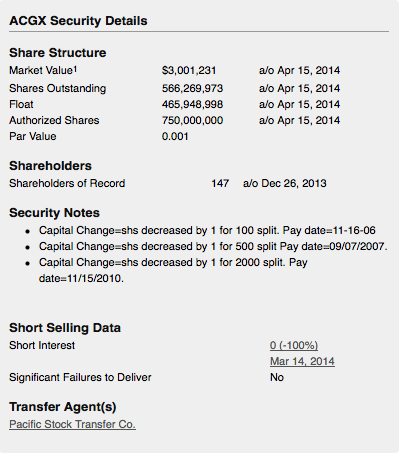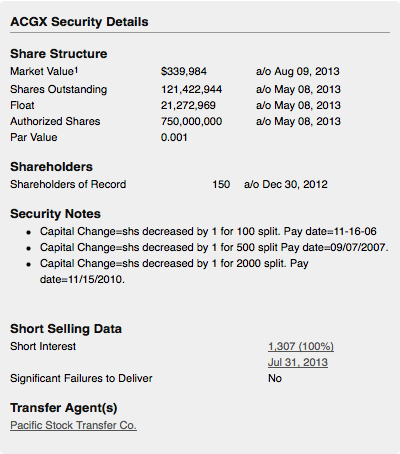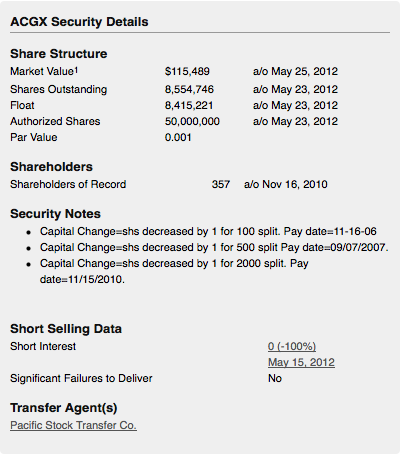 Today, there was an article claiming a short squeeze trigger on ACGX. Here is the aggregated short data from November 2013 through the last report for comparision to that article's claims.

Disclosure: I have no positions in any stocks mentioned, and no plans to initiate any positions within the next 72 hours.