Below are example chatter charts of two currently hot OTC stocks: neither of which had any organic growth in the social space before their runs. To put it another way, neither have showed any defined or even marginal buy signals. Both appear to be running solely on "toxic" chatter.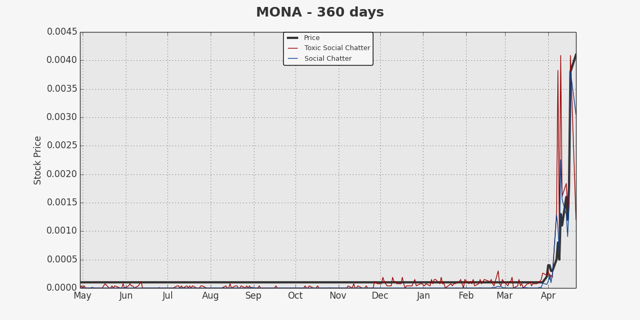 You can see above that MONA has just started to switch from predominately "toxic" chatter to more social chatter. And, below you can see that FROZ is further into this conversion.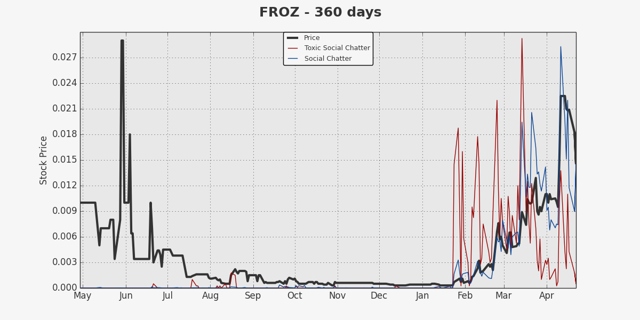 What does this mean - when a stock is getting a lot of illicite social chatter then a lot of retail chatter? What does it mean for a stock when there was never a buy signal then a lot of sell signals? We think you can figure that out.
We will watch this to see what happens over the next few weeks.