The Crossinvest Asia Sector Momentum Model looks at the 9 GICs sectors across Asia as defined by Bloomberg Asia Pacific Index series.
It uses a variation of Norman Fosback's Strength Rating to calculate momentum for each of these sectors and ranks them accordingly.
This momentum is defined as the Average of Daily Price over 100 Days, 1 Day ago / Average of Daily Price over 100 Days, 15 Days ago.
Simplistically, the top 3 sectors get 60% of the total weight equally weighted, the next 3 sectors 30% equally weighted, and the last 3 sectors 10% equally weighted.
Ideally it would be nice to have an ETF to reflect these indices but currently there is no complete series. I have included at the end the top 15 names in each index (ranked by market cap/index weight).

The model is rebalanced weekly on Wednesdays.
The YTD performance against the Bloomberg Asia Pacific Index (BWORLDPR) is as follows: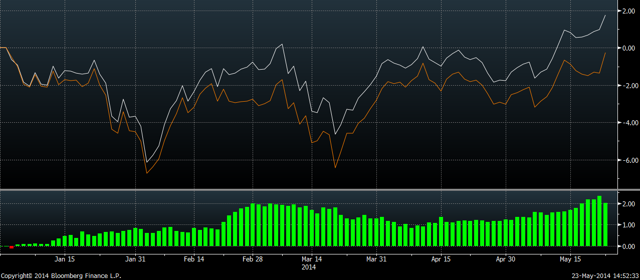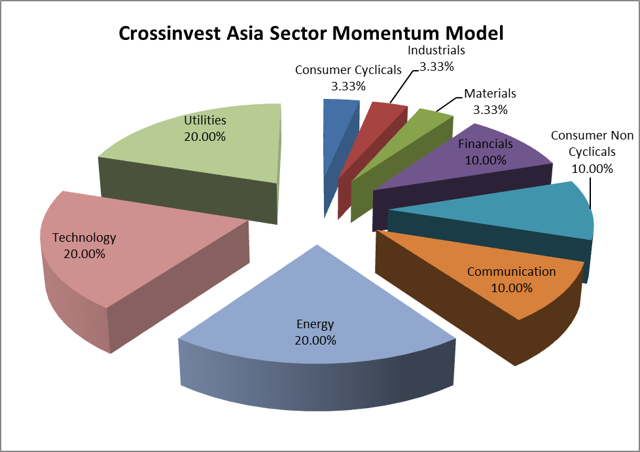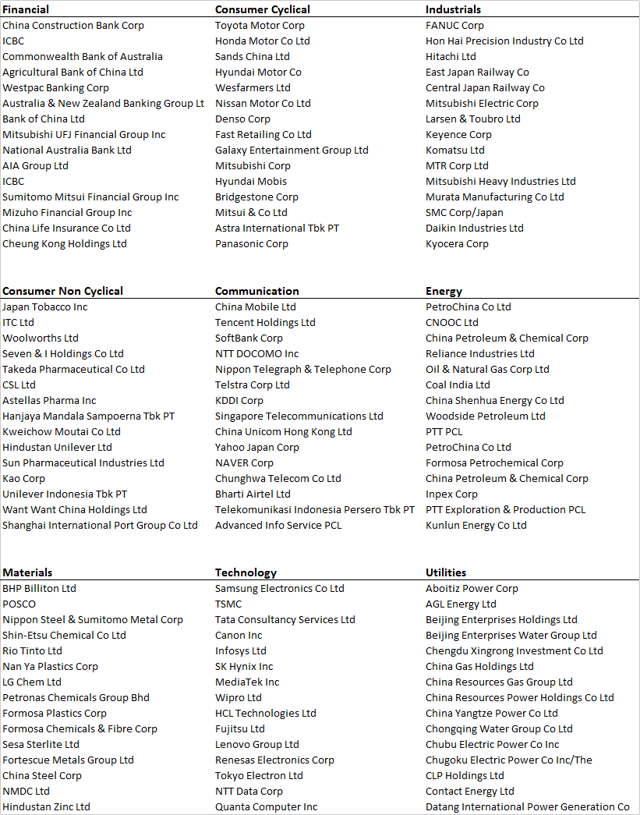 Disclosure: I have no positions in any stocks mentioned, and no plans to initiate any positions within the next 72 hours.
Additional disclosure: This article is produced purely for informational purposes only and does not constitute advice or recommendations. All ideas and remarks in this article are based on the author's personal research analysis and experience. As opinions, practices and approaches do vary, please exercise your own judgment regarding the suitability of the content. This article contribution and its information herein is not an advertisement for any such business and the author shall not be held liable for any losses or problems encountered.