The top 3 sectors in Asia on the week are unchanged, being, Energy, Technology, and Utilities. The only change on the week was Technology and Energy exchanging positions.
The look back rankings compared to last week and last month is as follows:
(nb. 1 indicates strongest momentum).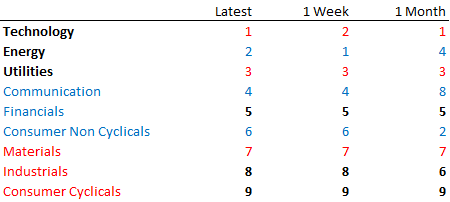 The model is rebalanced weekly on Wednesdays.
The YTD performance against the Bloomberg Asia Pacific Index (BWORLDPR) is as follows: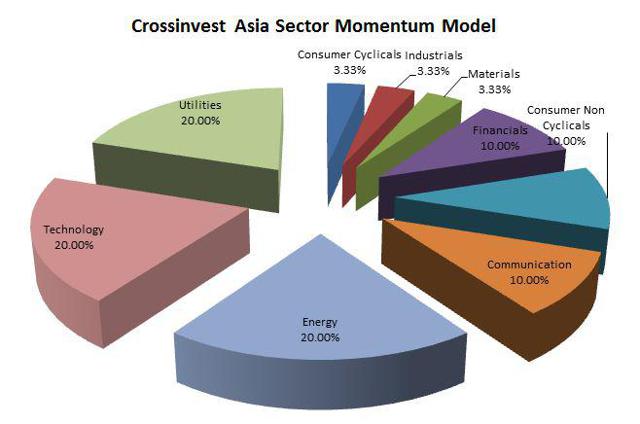 Disclosure: I have no positions in any stocks mentioned, and no plans to initiate any positions within the next 72 hours.
Additional disclosure: This article is produced purely for informational purposes only and does not constitute advice or recommendations. All ideas and remarks in this article are based on the author's personal research analysis and experience. As opinions, practices and approaches do vary, please exercise your own judgment regarding the suitability of the content. This article contribution and its information herein is not an advertisement for any such business and the author shall not be held liable for any losses or problems encountered.