In case anyone is interested, in a recent issue of Barron's, GAMCO Investors let readers know that they would provide, free of charge, a DVD set containing four special lectures on value investing by Professor Roger F. Murray, who was Benjamin's Graham's successor in teaching value investing at Columbia University.
To obtain the free, 2-DVD set containing the four lectures, simply send an email to: murray@gabelli.com
Here's the letter from GAMCO Investors in Barron's: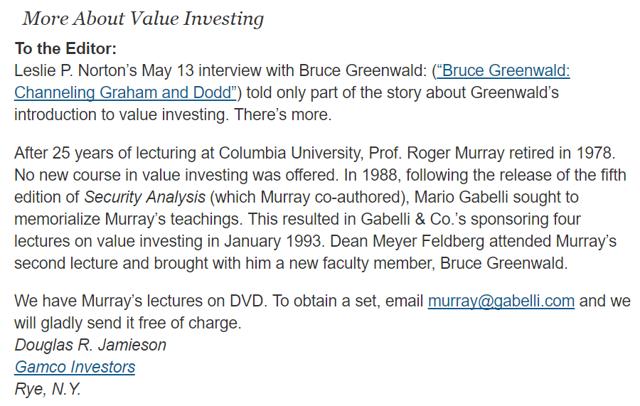 Source: Barron's May 29, 2017
I sent a request for a copy of the DVDs last week and they came in yesterday. Below is picture of the front and back covers, as well as the inside jacket listing the four Murray lectures. Each lecture is about 90 minutes.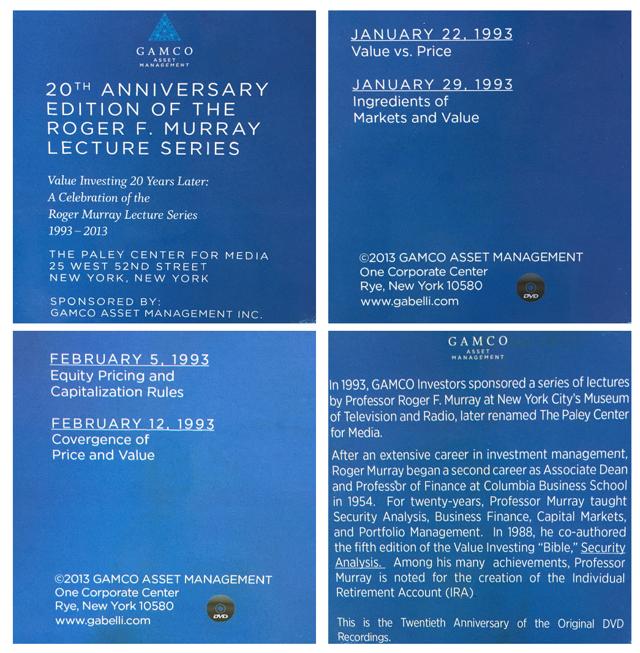 Cheers!
Minutemen