The first figure below shoes the total return performance of the Oakmark Equity and Income Fund (OAKBX) compared to the Vanguard Wellesley (VWINX) and Wellington (VWELX) funds, and to the S&P 500's total returns since 11/1/1995 (OAKBX inception date).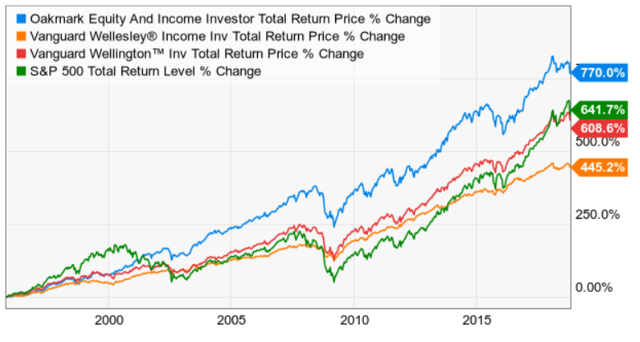 The second figure below compares the same funds during the bear-market crash that occurred from Oct 9, 2007 to March 9, 2009.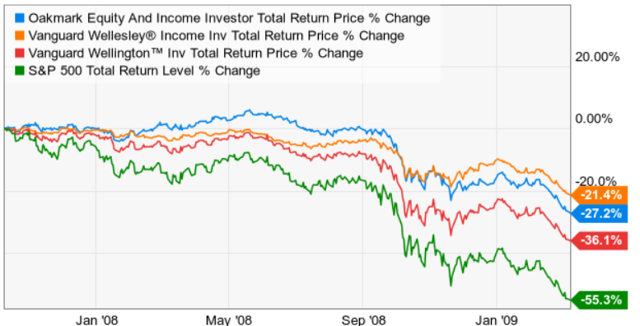 Overall, OAKBX had superior total return performance from 1995-present. During the 2007-2009 market crash, OAKBX provided strong downside protection compared to the S&P 500. Only VWINX provided better downside protection. 
Based on past performance, OAKBX appears to be well-managed balanced fund that provided strong upside out-performance in bull markets as well as solid downside protection in bear markets. For those looking for income, OAKBX provides smaller TTM yield (1.25%) compared to VWINX (2.94%) and VWELX (2.45%). 
Disclosure: I am/we are long VWINX, VWELX.