After about 5 years, I have transferred ownership of "Option to Profit [OTP]," effective January 2, 2017.
As part of that agreement, I will no longer be posting regular weekly articles on Seeking Alpha, nor on OTP.
I would like to take this opportunity to thank Seeking Alpha and its editors for having allowed me the wonderful opportunity to fill some of its pages over the years.
They have always been wonderful to me and have allowed me to wander in thought, sometimes far from the topic of stocks.
Seeking Alpha also introduced me to some wonderful readers and regulars in the "COMMENTS" sections.
(Just as an aside, the editors would never have stepped on my toes and admonished me for using the word "wonderful" in the space of 3 very short paragraphs, that could easily have been consolidated into 2 paragraphs).
Almost universally, those comments have become like a family of friendly, constructive and helpful people.
Unlike a real family, there was rarely, if ever, a show of dysfunction.
I really, really enjoyed the interaction with readers.
Thank you so much for allowing me to be part of your weekend. I have re-created my old site, TheAcsMan.com that eventually morphed into OTP and will post some musings there, but as I relish this first weekend of no writing obligations, I'm not quite certain of how that site will evolve.
Now, for OTP subscribers:
IMPORTANT NEWS: Option to Profit will be under new ownership and management, effective January 2, 2017. The subscription service and updated web site ends at that time, as well. Subscriber lists have not been included as part of this transaction, so neither current nor past subscribers will be contacted by the new owners.
The mirror site established for Seeking Alpha subscribers will remain open until March 31, 2017, but will not be updated. In the meantime, the resurrected, ad supported, TheAcsMan.com is back and does not require subscription nor registration.
Thank you to all for a great run.
1 day an enterprising online pub will publish the words/wisdom of ex-pediatric dentist George @theacsman, 1 of the wittiest of the unknowns

- Herb Greenberg (@herbgreenberg) May 11, 2013
@herbgreenberg @theacsman@seekingalpha is proud to post his unique stylings, and self deprecating wit. m.seekingalpha.com/author/george-…

- geomoriarty (@geomoriarty) May 11, 2013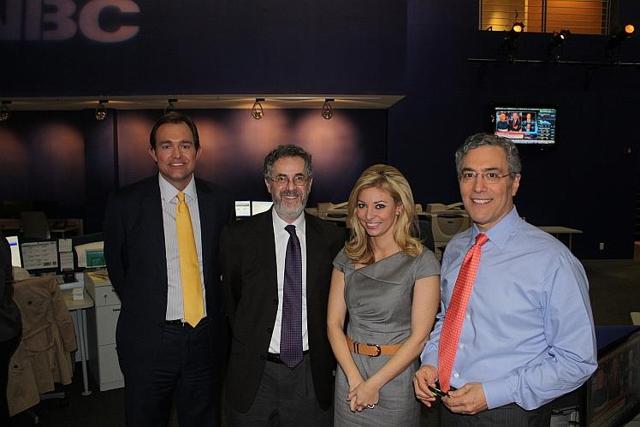 TheAcsMan on "Bloomberg Rewind"