Article brought to you by www.hungrybuy.com
Always, Always, Always Do Your Due Diligence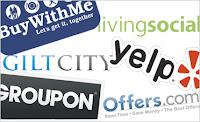 There has been a ton of buzz in the media lately about the pitfalls of group buying websites. As an employee of a Toronto-based daily deal site, I have to say that certain articles are difficult to swallow - particularly when I read about customers` poor experiences when making purchases through group coupon companies.
As a point of reference, I'm going to use Ellen Roseman's March 19th, 2012 article from the Moneyville portion of thestar.ca, entitled "Watch for pitfalls in group coupon deals" (the article can be found here: http://www.moneyville.ca/article/1148356--roseman-watch-for-pitfalls-in-group-coupon-deals). You'd think that an article such as Roseman's would be the worst possible clipping an employee of a daily deal site could read. Incidentally, this is not the case. Yes, aspects of her article make me cringe inwardly (something I'll address later) - but her words of wisdom also act as a sounding board for what daily deal sites should not do.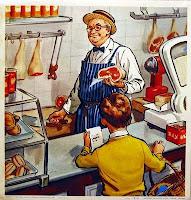 Roseman draws attention to the now-notorious "Butcher Scam" in her article, for which a Toronto-based butcher shop offered discounted vouchers on three daily deal websites, only to close down for renovations weeks later when they weren`t able to keep up with incoming orders. Certain daily deal sites then stopped accepting refunds, leaving purchasers with vouchers that were essentially worthless. This occurrence is one that turned many individuals away from group buying, possibly forever. And yet this is a subject that needs addressing, so I'll do my best to parse this out as best as I can.
When daily deal sites sign on a business owner, both parties are taking a risk. The merchant wonders if his or her deal will sell, if it will help increase sales during a projected slow season, and whether or not the daily deal site in question is legitimate. On the daily deal site side of the equation, other questions arise: is this merchant for real? Why does this deal seem too good to be true? Will this merchant honour all vouchers once our customers have purchased them? In essence, pretty much the same questions that a buyer on our website would ask.
Now back to the cringing thing. Reading articles like Roseman`s make me die a little inside simply because the issues she brings to light are so…avoidable, for lack of a better word. We currently have a 30-day refund policy in place that is now backed by a customer protection policy. If our buyers are unable to redeem their vouchers with a merchant for any reason before expiry, we will refund their money. In my opinion, this should be standard for all companies - and yet, somehow, some way, it isn`t. Tsk tsk.
Looking to buy a daily deal but scared of what you've read in the media?
Five Tips to Help You Avoid Daily Deal Site Pitfalls
1)Check out the company's refund policy. If they don't have one, then get out of there as quickly as possible. If they have at least a 30-day money back guarantee, you are probably safe to buy.
2)Find out if you are protected against a defaulting merchant. If your voucher isn't honoured before its expiry date for one reason or another, will the daily deal site give you your money back?
3)Be wary of deals that look too good to be true. Recently a coworker of mine spotted a really amazing deal on a kitchen appliance. I was almost ready to whip out my credit card until I scrolled down to the Q & A section, only to discover that the appliance had been refurbished. That's fine and all, but why wasn't this info in the main deal description?
4)Do an online search for reviews of the product or service. Who knows, maybe people have already purchased a deal that you are interested in and can provide you with feedback.
5)Google the merchant! Explore the company's website and make sure the merchant isn't located in the slums of Kazakhstan.
Unfortunately, issues occasionally arise that cannot be controlled. In the case of the Butcher, the owner, Marlon Pather, had a fantastic reputation amongst his dedicated customer base. He sold so many daily deal vouchers that he wasn`t able to fulfill his end of the bargain. It is likely that he was simply unaware of how popular his deal would turn out to be.
This is, indeed, worst case scenario. What we have to remember is that this occurred last summer, and that many consumer protection measures have since been implemented across the board. Should the websites that were involved with the Butcher have offered their customers a refund? Yes, absolutely! While I can`t speak for other daily deal sites (although I would assume they now enact similar measures), I know that HungryBuy ensures that all vendors provide us with a contractual maximum number of vouchers that we are allowed to sell. Once these are gone, the deal is finished. This means that it is very difficult for companies to oversell. If a business owner says that he or she feels comfortable selling 400 vouchers, for example, then that`s it. No overselling means that vouchers are always redeemable.
Like Roseman says, customers have to do their due diligence before they make purchases, or it may end up costing them in the long run. Review each company`s policies and you`ll ensure that you avoid any and all pitfalls in this web-based world of buying.
This article brought to you by www.hungrybuy.com