Full DNB Report in English from NeuroVive website

Patrik Ling
"Mitochondrial diseases are chronic and in many cases life-threatening. No effective treatments are available, hence a significant unmet medical need exists. Although these diseases are rare individually, in aggregate 12.5/100,000 individuals are affected globally. KL1333 is one of NeuroVive's most advanced assets, and in our view is an interesting drug candidate since it is directed to a scientifically validated target that could potentially modify several mitochondrial diseases. We expect clinical development of KL1333 to speed up in next few years. We initiate coverage with a fair value of SEK3–9/share." ($0.33 to $0.99 USD)
$NEVPF trades on the USA OTCQX Best Market.
Neurovive Pharmaceutical AB is a Lund, Sweden company developing treatments for traumatic brain injury and mitochondrial diseases, and much more. NEVPF
https://www.researchpool.com/provider/dnb-markets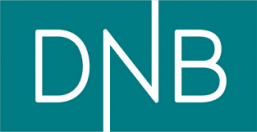 DNB Markets is the investment banking arm of DNB Bank ASA and is focused primarily on the Nordic region, as well as internationally on niches such as global shipping, energy and related services, and seafood. DNB Markets offers services in FICC, Equities and Investment Banking advisory from offices in Oslo, Stockholm, London, Singapore and New York. Equity research coverage is offered on c250 Nordic companies. DNB was ranked no.2 in Extel Nordic Research 2017. The DNB Markets' Credit and FICC Macro & FX Research teams are repeatedly highly rated by Prospera Nordic Institutional Investor Surveys.
Disclosure: I am/we are long NEVPF.
Additional disclosure: Maas Biolab, LLC is a privately held American company that owns less than 5% of the NeuroVive stock. Maas Biolab, and a consortium of America-based investors, had previous Board representation at NeuroVive Pharmaceutical until April 2018. Neither Maas Biolab's Board, nor members of the America-based consortium, are on any Insider lists with NeuroVive, or the Swedish regulatory authorities (Finansinspektionen) and have no confidential NeuroVive information.