Neurovive intensifierar jakten på en partner
Google Translate Swedish original article to English:
Neurovive intensifies the pursuit of a partner
ON, JUN 12, 2019 10:37 CET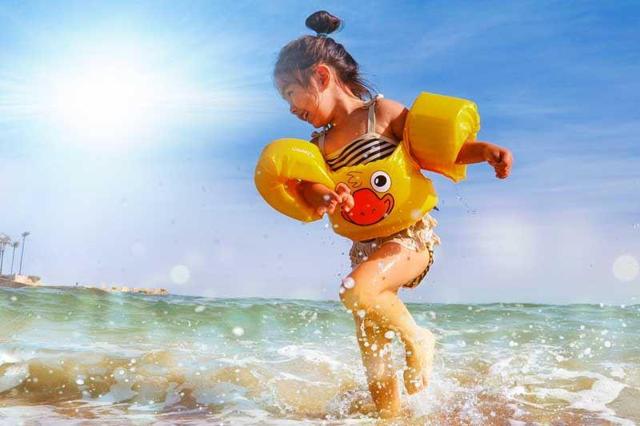 As Neurovive has achieved significant success in several projects, the need to find international partners has increased.
The company therefore participated last week in the big convention "Bio International" in Philadelphia. The Convention attracts about 17,000 visitors from some 70 countries and makes it the world's largest in biotechnology and pharmaceuticals. We received a brief comment from Neurovive's CEO Erik Kinnman "We are here to meet potential partners who are interested in further developing our projects with us. The projects we develop for mitochondrial disease are of great interest. Furthermore, the IND approval in the US by the FDA for the NeuroSTAT project facilitates our conversations with donors and potential partners, "Erik explains in the interview.
company
Neurovive Pharmaceutical AB is a leading company in mitochondrial medicine, 12 employees and headquartered at Medicon Village in Lund, Sweden
The product
Neurovive develops drugs for rare diseases, through the clinical development phase out to the market, with or without partners. The product portfolio contains projects in different phases; KL1333 in clinical phase I for congenital mitochondrial disease and NeuroSTAT® in clinical phase II for the treatment of moderate to severe traumatic brain injury. The research portfolio also includes development projects in mitochondrial medicine
The potential
Neurovive has a diversified project portfolio that demonstrated great scientific strength during 2018. In total, the market in Europe and the US for mitochondrial diseases is estimated to be worth SEK 9-15 billion per year
shares
Listed on Nasdaq Stockholm, short name NVP and available for trading in the US on the marketplace OTCQX Best market short name OTC: NEVPF
More information If you want to know more about the company or want more information about current issues in the companies that are interviewed, contact us via email info@corneliapr.com or by joining the Facebook group Cornelia News Network.
Read more about Neurovive on the company's website. cornelianews.com
Disclosure: I am/we are long NEVPF.
Additional disclosure: Maas Biolab, LLC is a privately-held American company that owns less than 2.5% of the total NeuroVive stock. Maas Biolab, and a consortium of America-based investors, had previous Board representation at NeuroVive Pharmaceutical 2000 to 2018. Neither Maas Biolab's Board, nor members of the America-based consortium, are on Insider lists with NeuroVive, or the Swedish regulatory authorities (Finansinspektionen) and have no confidential NeuroVive information. We do want fair and open disclosure of financially sensitive NeuroVive information simultaneously not only in Swedish, but also in English to the benefit of all, including OTC investors in America.