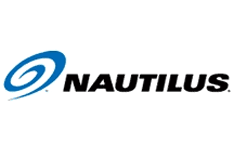 Nautilus, the consumer goods and sporting goods designer, developer, manufacturer and marketer of fitness products sold under names as Nautilus, Bow flex, Schwinn Fitness and Stairmaster, reported a wider than expected net loss for the first quarter of 2010 on charges due to restructuring, a discontinued commercial operation, and a deficient customer credit program.
Operating loss was $1.9 million for the first quarter 2010, compared to a loss of $3.7 million for the first quarter 2009, an improvement of 47.8%. The Company's improved operating results were driven by an increase in operating income from the Company's retail segment, company-wide cost reduction initiatives, and the impact of restructuring expenses on the first quarter of 2009.
For the first quarter of 2010, the Company's earnings before interest, taxes, depreciation, and amortization (EBITDA) were a negative $0.2 million compared to a negative $1.3 million in the same period of 2009. A reconciliation of EBITDA compared to its nearest comparable measure under generally accepted accounting principles is appended to this release.
Net loss in the first quarter 2010 was $7.8 million, or $0.25 per share, compared to net loss of $13.8 million, or $0.45 per share, in the first quarter 2009.
Nautilus rebounded nicely from a painful restructuring process the company has been forced to endure with this being the first quarter results since emerging. With no current borrowings and cash of $12.2 million of which $4.9 million was restricted cash as reported on December 31st, 2009, Nautilus could be poised for prosperity in 2010.
.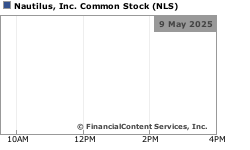 Disclosure:
no positions