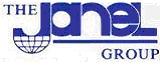 West Palm Beach -- On May 15th, 2010, we posted an article called
"Keeping an Eye on Janel World Trade"
that reported on the news that this US logistics company had landed a lucrative clean-up contract from the USDTA to launch a pilot program to test the effectiveness of its algaecide product the company had acquired on Lake Tai, a large body of water that supplies the city of Shanghai with drinking water that has recently been plagued with algae. While The Company did not speak in terms of a dollar amount for the awarded grant, the press release did make it clear that if successful, this grant was certainly eligible for replication in other algae-ridden lakes of the world.
On Thursday, May 13th, 2010, Janel had announced that they had acquired Ray Tobia of Air Sea International Forwarding Inc., to join The Company's domestic operations. Mr. Tobia was recruited through an exclusive search agreement The Company has with Corporate Search America (NASDAQ:
CSA
), a top executive search firm. The Company will continue its executive search efforts to establish and expand its books of business so they may enter new markets and capitalize on the opportunities the forecasted period of increased US exports will bring. The Company has outlined its expectations for Mr. Tobia and his group to generate $1.5-$2 million in annual top-line revenue with a widely improved gross margin of 30% while utilizing Janel's worldwide network.
On Tuesday May 18th, 2010, Janel released record second quarter earnings. Let's jump right into it.
Second Quarter 2010 Financial Highlights Include:
For the three months ended March 31, 2010, Janel reported record revenue of $19.2M, up 12.4% as compared to March 31, 2009, revenue of $17.1M, the highest revenue level for any second quarter in the Company's history.
Net income available to shareholders was $.10M, or $0.006 per fully diluted share as compared to a second fiscal quarter 2009 net loss of ($.28M), or ($0.02) per fully diluted share. The Company transported higher volumes of both imported goods and exports via airfreight, which contributed to higher margins.
In the first six months of the fiscal year, reported total revenue is $36.2M, down $2.1M as compared to the first half of fiscal 2009. Nonetheless, because of the same positive factors affecting the second quarter results, net income in the first six months of the fiscal year available to shareholders is $.48M, or $0.003, showing an improvement of $.45M from the 2009 reported net loss of ($.40), or ($0.02) in the same period.
Disclosure:
no positions