Cubic Energy, Inc. (QBC) is trading at .99, up .05 or 5.32%.
On Wednesday, it released its third quarter financial results, including a 206% increase in revenue and 253% increase in production from 2009. It is currently trading at a volume of 318,192 shares, and its 52 week high is $1.82.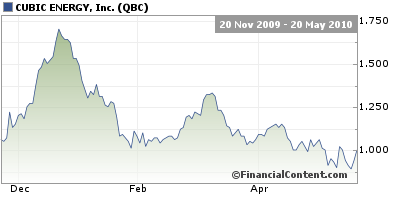 Datalink (DTLK) is currently trading at 4.28, up .03 or .71%.
On Monday, it reported the results of the election of Directors from its annual meeting of stockholders on May 13th. It filed its SEC form 10-Q, quarterly report on Monday as well.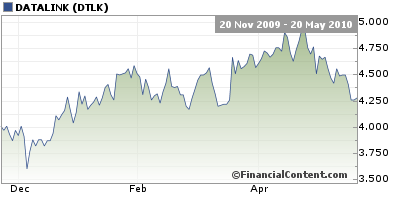 Disclosure:
no positions