China BAK Battery, Inc. (NASDAQ: CBAK) is currently trading at 2.1, up .17 or 8.81%. This company is a leading global manufacturer of lithium based battery cells. These battery cells are the principal component of rechargeable batteries commonly used to power cell phones, notebook computers, digital cameras, and other portable consumer electronics. It hasn't released any news since May 10th, and is currently trading at a volume of 448,000 shares.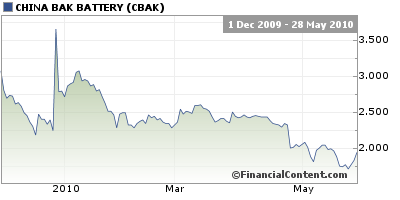 iPass, Inc. (NASDAQ: IPAS) is trading at 1.20, up .06 or 5.26%. It is currently trading at a volume of 141, 428 shares, and it released its updated Quarterly Financials on May 21st. Gross Profit rose from 14,129 in December 31, 2009, to 14,626 on March 31, 2010. The company is a leading provider of enterprise mobility services with 3,500 customers, including more than 370 of the Forbes Global 2000.


Jones Soda (NASDAQ: JSDA) has continued to rally, rising 23 cents,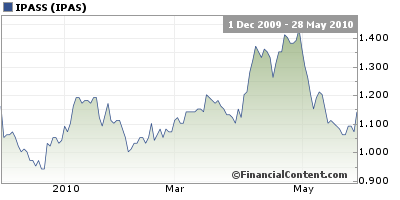 or 22.12%, to $1.27. On Thursday, Jones Soda announced a retail deal with Wal-Mart, involving distributing its product to Wal-Mart's 3,800 U.S. stores. Today, volume has topped 635,003 shares, compared to the 50-day average daily volume of 658,000.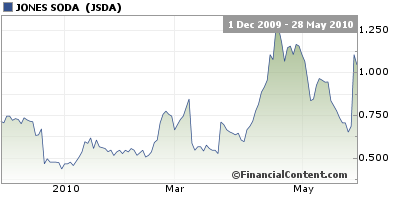 IceWeb, Inc (OTCBB: IWEB) is currently trading at .23, up .03 or 14%. The company is the leading provider of Unified Data Storage and building blocks for cloud storage networks. It hasn't released any significant announcements since Tuesday, May 18th, when it announced the receipt of over $400,000 in new orders. The revenue was generated by multiple partners and is expected to shift in the current quarter.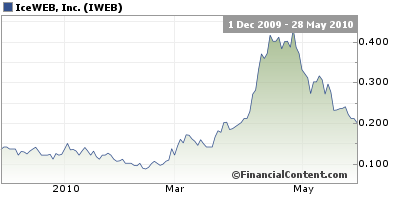 Disclosure: no positions