MagneGas Corporation is currently trading up $.03 or 43% at $.10 a share on greater than average volume. The green technology waste cleaning and concerting company has not released any news since announcing sales had commenced in Australia through its first fuel sale to an independent operator on June 9th, 2010.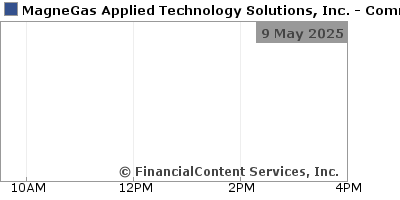 Broadcast International Incorporated is currently trading up $.07, or about 10% at $.80 per share on half of the average daily volume. The shares continue their advances after closing more than 15% yesterday on the heels of receiving a patent grant for their CodecSys encoding platform in the country of India. The patent covers the unique, proprietary system used by CodecSys to deliver complex video streams over the Internet at bandwidths lower than previously achieved in the marketplace.
IncrediMail Ltd. is currently trading up $.35, or 7% at $5.39 per share on twice the average daily share volume. The internet content and media company is trading higher despite news, however the first quarter 2010 adjusted earnings per share released May 5th was 23c versus 18c that analysts had expected, beating by 28%.
Disclosure:
no positions