The Ad Club, in partnership with The Boston Globe, created The Idea Award in an effort "to honor the biggest and brightest thinker working at the intersection of Boston's creative and innovation economies." Award nominations were open to the public and were designated to celebrate local individuals, brands and companies that live and thrive in the city of Boston, but foster innovation and revolutionary ideas that, according to The Ad Club, have the potential for global impact and to help change our world for the better.
Converted Organics ™ Inc. (NASDAQ: COIN) today announced that it has been named the winners of The Ad Club's 2010 The Idea Award, in the start-up brand category. This award was presented by representatives from the Boston Globe to David A. Flannery, Converted Organics' Vice President of Marketing, during the Ad Club's EDGE Conference, Branded in Boston. As a clean technology company, COIN is committed to effectively disposing of food waste without producing harmful greenhouse gases and is a sustainable alternative to urban landfills. Every year in the United States, 31 million tons of food waste is disposed of in landfills, where it decomposes to create methane—a greenhouse gas 20 times more environmentally destructive than CO2. Converted Organics strives to reduce the amount of food waste that ends up in landfills while creating a value-added product, and their efforts have been recognized today with this award.
"We are honored to accept this award, and it is heartening to learn that The Boston Globe and the Ad Club have recognized the value of what Converted Organics(NYSE:TM) and our supporters seek to accomplish. We believe that the conversion of food waste into organic fertilizer is a revolutionary idea that will impact and shape the world in which we live as these products continue to gain market acceptance," said Flannery.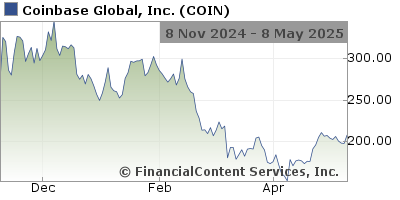 To view this article at World Market Media click on the link below: http://www.worldmarketmedia.com/779/section.aspx/1944/post/converted-organics-inc-nasdaq-coin-32m-marketcap-receives-2010-the-idea-award
Disclosure:
no positions