Try Reading the Markets For The First 2-Weeks Free!
Just $35/month or $300/Year
The Most Recent Headlines:
THIS POST ORIGINALLY APPEARED ON MOTT CAPITAL'S WEBSITE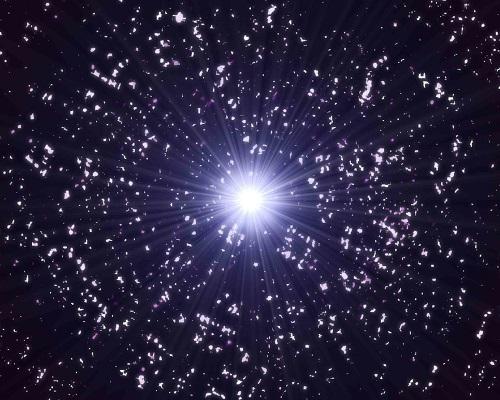 For the Week of September 9 - Stock mentions: SPY, AMZN, CSCO, AMD, NVDA, BABA, JD, INTC, FCX
Michael Kramer and the clients of Mott Capital own CSCO
The Podcast For The Week of September 9:
The week of September 9 will be a busy one for the markets with the ECB announcement on Thursday. It is widely expected that the ECB will cut the deposit rate by ten basis points, to negative 50 basis points. It is also expected that they will restart QE. It could provide a significant tailwind to the equity market. (premium content: The Week Of September 9 Will Be A Big One
S&P 500 (SPY)
The S&P 500 cleared three major hurdled last week as I talked about in yesterday write up. You can listen to it in my podcast above. My expectation is for the index to continue to trend higher towards 3,000.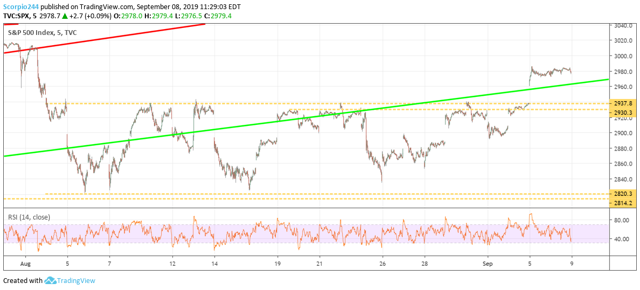 Amazon (AMZN)
Amazon had a good week increasing above resistance at $1825; we can see it even acted as support later in the week. I think that pushes AMZN up towards $1900. But I have been saying that for weeks.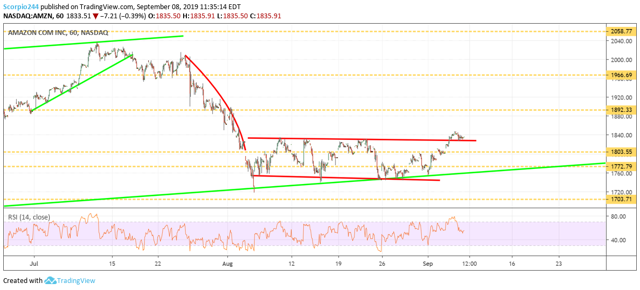 Cisco is also starting to look much better, with a stock that is approaching resistance at $49.30. Should CSCO break out above that resistance it could result in CSCO rising back to $51.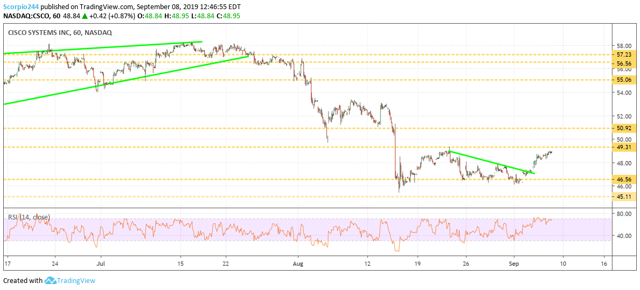 The chart for AMD doesn't look right, with strong resistance around $31.40. I'm torn because the sector has been hot, but the chart for AMD seems lousy. I think it falls this week to $29.40.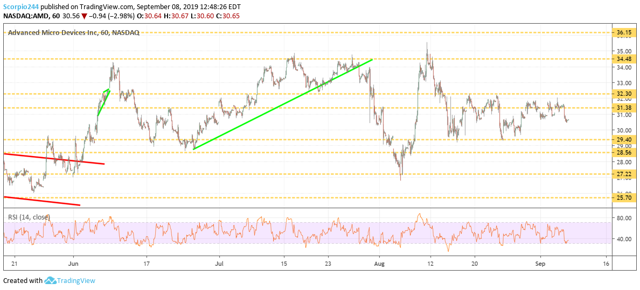 Nvidia (NVDA)
Nvidia jumped over resistance at $178, and that may help to shares up to $198.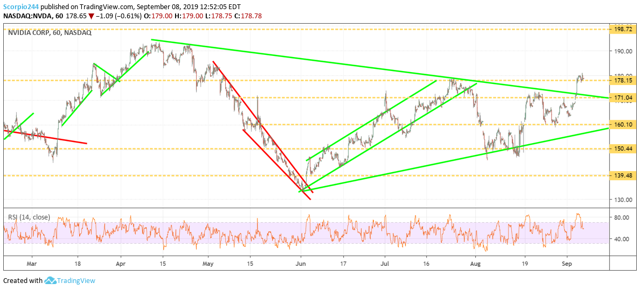 Alibaba (BABA)
Alibaba is at resistance at $179, and now with the trade war worries on hold, a break out sends the stock higher towards $188.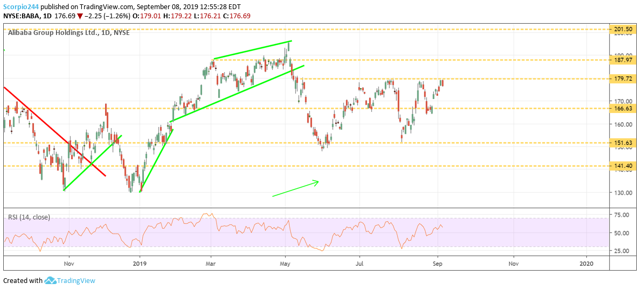 JD (JD)
JD is once again back to resistance at $31.50, and every time it gets there, it fails. Not this time. This time, I think the stock is going to break out and rise finally, towards $34.80.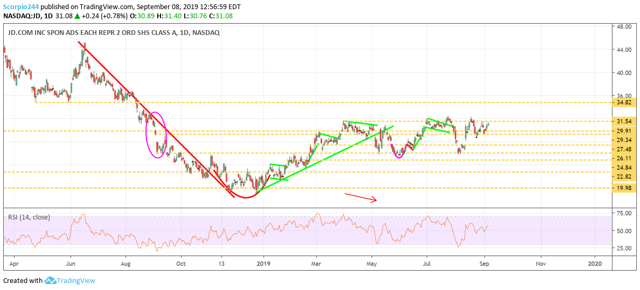 Intel is close to breaking a downtrend which could send its stock higher towards $53.60.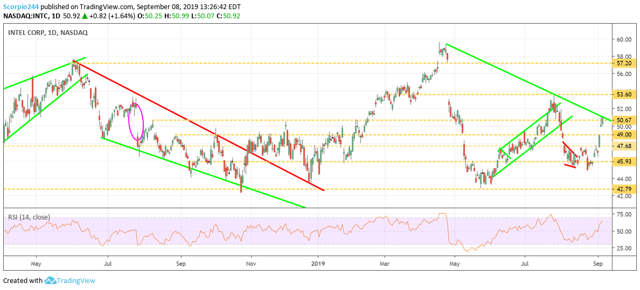 Freeport McMoran (FCX)
Freeport McMoran could be heading higher too, as it to break above resistance at $9.50. I saw some big options late last week in this name. Premium content: Why Freeport And Copper May Be Heading Higher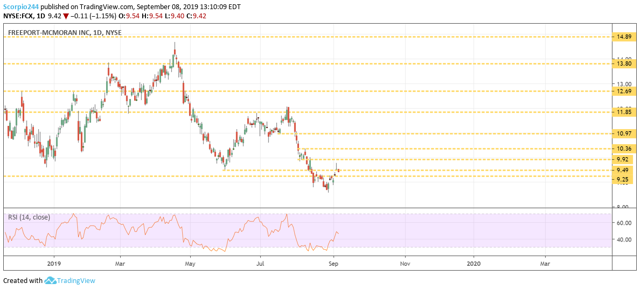 Have a great Sunday!
-Mike
Mott Capital Management, LLC is a registered investment adviser. Information presented is for educational purposes only and does not intend to make an offer or solicitation for the sale or purchase of any specific securities, investments, or investment strategies. Investments involve risk and unless otherwise stated, are not guaranteed. Be sure to first consult with a qualified financial adviser and/or tax professional before implementing any strategy discussed herein. Upon request, the advisor will provide a list of all recommendations made during the past twelve months. Past performance is not indicative of future results.