Try My SA Market Place Service: Reading the Markets For The First 2-Weeks Free!
Just $35/month or $300/Year
Some Recent Titles: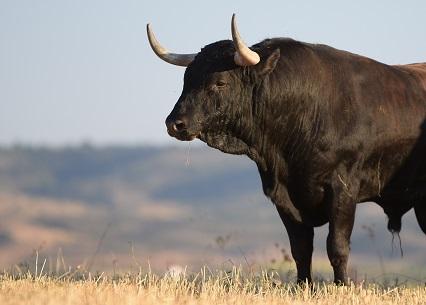 September 12 - Stock mentions SPY, AMZN, NVDA, ROKU, FCX
US Markets
S&P 500 Futures +7.25 points
US 10-Year Yield 1.68%
VIX 14.6
Oil $55.19
Dollar Index 98.93
International Markets
Shanghai +0.75%
HSI -0.26%
Nikkei +0.75%
KOSPI +0.84%
Germany +0.63%
UK +0.24%
Macro
Some recent Macro videos in my SA Marketplace RTM, first 2 weeks free
The ECB cut deposit rates by ten bps to -0.5bps and started a new round of QE at €20 billion. I thought the QE announcement was light, and at the moment I'm rather surprised that the euro is weakening and the German 10-Year is falling. Well, see how things go as the hours and days progress. But based on what I see so far, I wouldn't be surprised to see the euro and yield rise.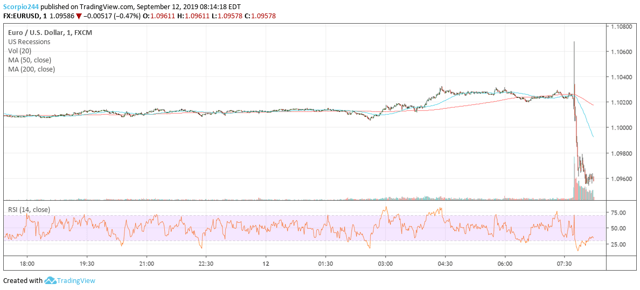 S&P 500 (SPY)
The S&P 500 futures are rising this morning on news that President Trump will delay the next round of tariffs by two weeks. The S&P futures have crossed the 3,000 mark, and that will help to put the all-time now less than 1% away.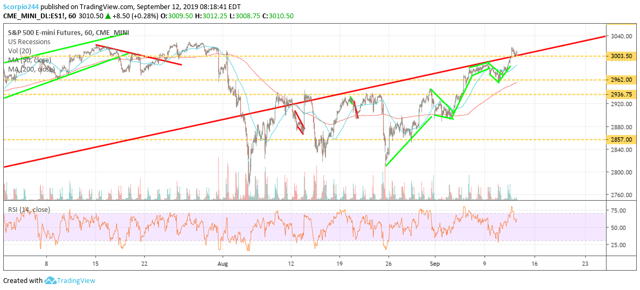 Copper
Copper prices are rising this morning, a global growth proxy. It broke a pretty strong downtrend which should help to lift copper price towards $2.71.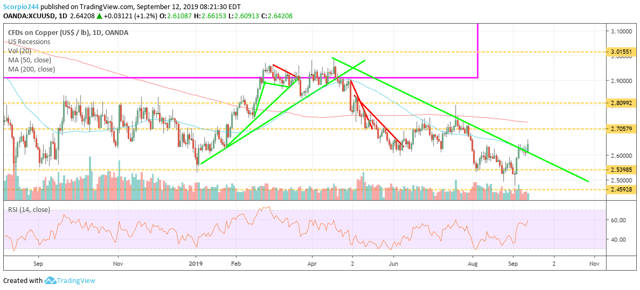 Stocks
Some recent articles on Stocks in my SA Marketplace RTM, first 2 weeks free
Freeport (FCX)
Freeport is a rising as results and is nearing a pretty big break out should it get over $10.40. Sets up a move higher towards $11.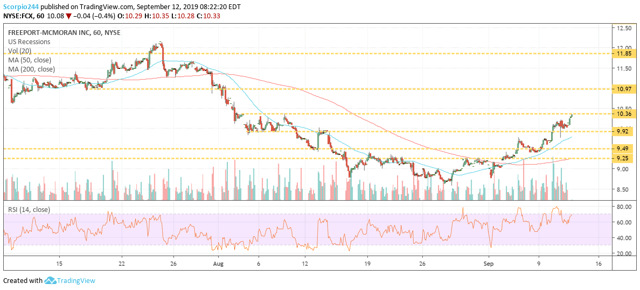 Nvidia (NVDA)
Nvidia continues to head higher with $198 in reach.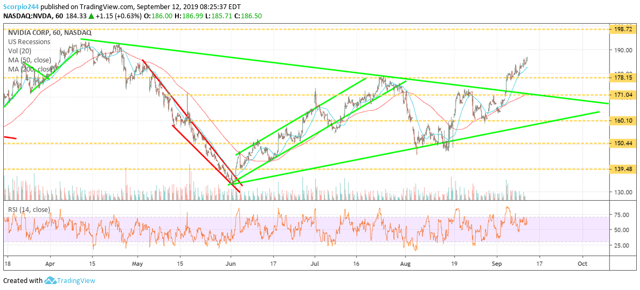 Amazon (AMZN)
Amazon continues to hold strong and is now starting to trend higher. Again, nothing changes here, $1900 is still on track.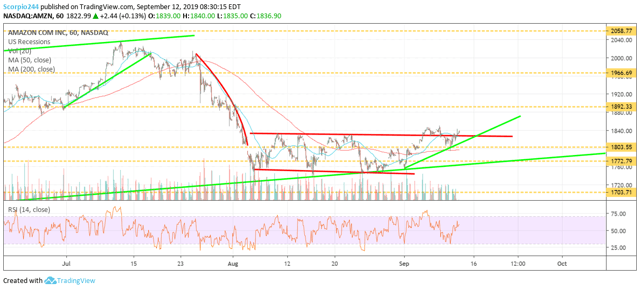 Roku is currently holding support around $144, but resistance will now come at the uptrend around $157. But that RSI is very high and that may mean that the stock is still heading lower.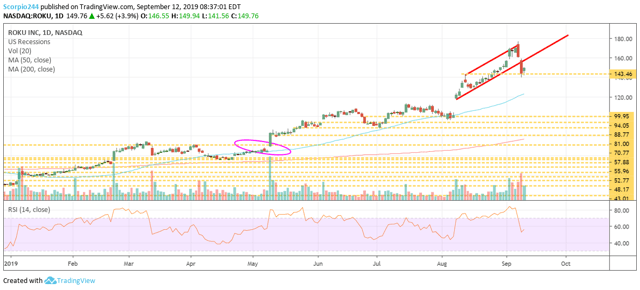 -Have a great day
-Mike
Mott Capital Management, LLC is a registered investment adviser. Information presented is for educational purposes only and does not intend to make an offer or solicitation for the sale or purchase of any specific securities, investments, or investment strategies. Investments involve risk and unless otherwise stated, are not guaranteed. Be sure to first consult with a qualified financial adviser and/or tax professional before implementing any strategy discussed herein. Upon request, the advisor will provide a list of all recommendations made during the past twelve months. Past performance is not indicative of future results.